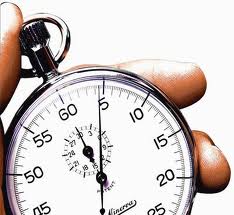 Racking up thousands of pageviews and unique visitors might make you feel as if your work is more valuable then it use to be, however in the eyes of advertisers a websites success is based on more than just the number of people it reaches. One of the most important factors is the amount of time users spend on your website, known as "time on site."
While there are many ways you can increase your blogs "time on site" numbers the following three options are simple to implement and can be placed on many of your top posts.
1. Add Video In Proper Placement Settings
Video in and of itself will typically increase "time on site" numbers because users are forced to sit through a video to learn more about your post, however the placement of video can drastically increase the chance that users actually watch your videos.
I often notice that blog posts will show a video at the top of the post, while that placement might mean users will engage with the video immediately it also lends itself to users leaving after gaining knowledge of your topic via the video. Read More