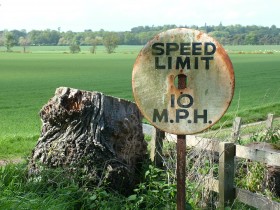 It's that time of year: School's out, workers are leaving for vacation in droves and, in the United States, it's a holiday weekend.
If you don't have a site that's specifically targeted toward summer activities, it's almost certainly the slow season.
For me and my sites, it's pretty routine for traffic to drop between 25 and 33 percent during these months and, though the drop off is less than in previous years, it's definitely noticeable this one as well.
So what's a blogger to do?
The truth is that, while you can't avoid the slowdowns that come with the seasons, you can make the best of them and use this relatively slow time to both improve your site and even grow it.
In short, if you treat the slower months not as a obstacle, but an opportunity, you can do a great deal of good that can have both you and your site ready for when things ramp up as the weather begins to cool off.
So what can you do with a temporary slowdown? Here are five suggestions to get you started. Read More