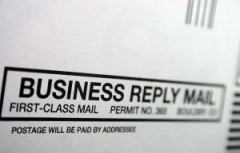 There's a story told to those in school for advertising about William Wrigley Jr., the owner and founder of Wrigley gum.
According to the story, Wrigley was on a train when another passenger asked him why he continued to spend millions of dollars when everyone knew his product and he had a virtual lock on the market.
Rather than answering the question, Wrigley responded by asking how fast the train was going. When the other passenger said, "About 70 miles per hour," he shot back with the now-famous quip:
"Well, that's fast enough, why don't they unhook the engine?"
Wrigley understood that advertising and promotion was a key to growing his company and it is also key to growing your blog. However, most bloggers only focus on promotion during the earlier days and months of a blog, let it coast to hopeful success later. This can cause growth to slow to a crawl and, in extreme cases, even stop.