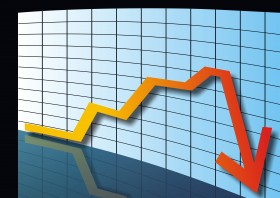 Yesterday, I pulled up the site statistics for my main site and noticed that they were through the roof.
It was as if someone had just flipped a switch and ratcheted up my site's traffic by about 4x. That traffic spike stayed with me through the entire night and through most of the day Monday.
Strangely though, it didn't seem to be coming from anywhere. There was no referring site, no search engine query that I was scoring well on and no obvious cause for it. Even after a fairly lengthy investigation, I had no clue where the traffic was coming from.
It was so strange, that I even considered the possibility it could be a stat reporting error or a problem with my site. Neither checked out though as my content delivery network was reporting more traffic than usual and a live look at the traffic showed an organic patten for each visit/pageview.
To make matters more confusing, as soon as it began, it ended. About 5PM local time it was if the spigot was turned off and traffic immediately fell to normal levels.
What happened? I have no idea. But the incident got me thinking about traffic spikes to my site and the impact they've had.
This wasn't the first or the largest traffic spike I've had, even over the past month. But over the years I've been running my site, I've noticed something, that while I'm always happy people are taking an interest in my work, with most spikes, there is little, if any, long-term effect.
So is it worth going after the big score when it comes to traffic? I'm a bit more dubious than I was almost eight years ago when I started, at least when it comes to me and my site. Read More