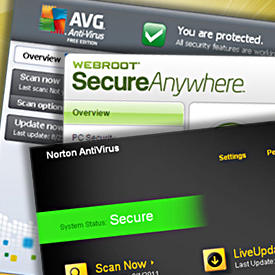 Do you bank online? Store personal photos behind secure programs such as Dropbox and Mega.co.nz? Do you keep tax documents on your computer? If you answered yes to any of those questions you really need to install an antivirus program.
For years I have heard people talk about how they don't need that software because they only visit "trusted websites" that they have visited "for years without any problems."
The truth is, there is no such thing as an 100% safe website or application these days. Ad networks can accidentally transmit viruses and malware through their platforms and opening the wrong email can throw your world into a whirlwind.
Rather than showcasing the protections offered by antivirus software, we will focus on the types of information hackers can steal when you leave yourself unprotected. Read More