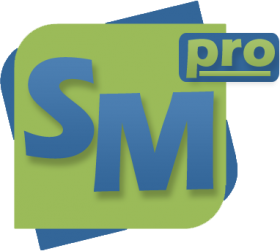 The Social Metrics plugin for WordPress has quickly become one of the very first options I add to my new WordPress blogs as they are being built. The plugin in it's most simple of terms allows me as the administrator on my website to examine which social networks are having the greatest impact on the posts I create.
Using Social Metrics is extremely simple, after downloading and simply clicking activate the program can be visited in a section located directly below the "Dashboard" option within the WP-ADMIN area: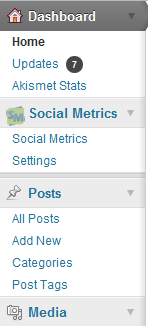 After clicking on the "Social Metrics" section the main display is then shown. Before choosing any settings the program automatically displays your newest posts first.
As you can see from the screenshot below the title for each post is displayed (you can click on the hyperlink to visit each story). Next you'll find some of the most used buttons on most sites (Twitter, Facebook, Google+,StumbleUpon, Digg and LinkedIn). Next to each type of social sharing button is the number of shares it has received. Unfortunately Reddit is now implemented which is a real shame given the buttons increasing prevalence. Read More