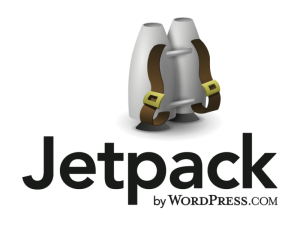 Automattic (the company behind WordPress.com) has released a plugin for self hosted WordPress fans that will make it easier for them to receive some of the features from WP.com without having to scour the WP directory for a plugin.
Today we're launching the first version of what's been a dream of mine for several years now, really since my State of the Word presentation in 2009: a way to provide feature parity between WordPress.com and WordPress.org for everybody. […]

For launch we've brought eight of the most-requested features into Jetpack as one easy bundle: Hovercards, Stats, After the Deadline, Twitter widget, shortcodes, shortlinks, easy Facebook/Twitter/WordPress sharing buttons (Sharedaddy), and for our fellow math nerds, . We're excited about this initial set of features, but we're even more excited for what's coming down the road. (Jetpack News)
Automattic is partnering with a number of hosts (including GoDaddy and DreamHost) in order to have Jetpack pre-installed with new WordPress users. Current WordPress fans can install the Jetpack plugin manually from the directory.