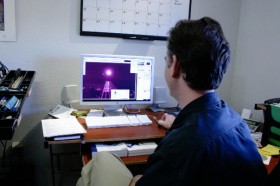 For many bloggers, the desire to become a professional is driven out of a desire to work for oneself. to be in command of one's own life and be self-employed.
On the surface, it sounds like the dream job. The commute is just a hop across the hall, you can set your own hours, work when you please and do something that you're passionate about for a living. What could be better?
Well, as someone who has been living that reality for the past five years or so, I can safely say that working for myself is the best job that I've had and that all of those things are true.
However, it's also a job that has trade offs. While the commute and flexibility are both great, there are definitely things about it that aren't so great. In addition to the pitfalls that you should definitely strive to avoid, there are a few things about it that, quite frankly, stink and there isn't much that you can do about it.
With that in mind, here are five reasons why working for yourself can be great, but it certainly isn't perfect. Read More