Many people want to publish their blog in different languages or offer translations to their readers. Often a translation plugin is used offering automated translation via Google Translate or Babelfish. But if you speak/write several languages you can use the WPML plugin to publish your blog in several languages, and if you want to have each language on a separate (sub)domain.
The great thing about WPML is the ease to set the plugin up and stat using it, contrarily to other plugins. All you need to do is upload the plugin and fill in the settings.
Configuring WPML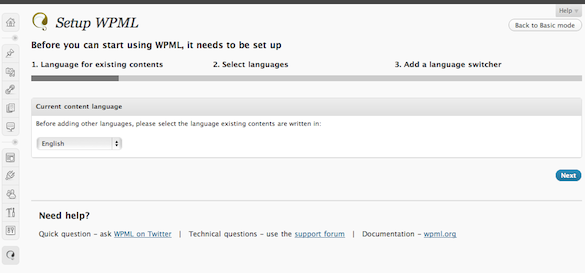 The first settings panel after activating the plugin allows you to set the main language, this is the language an entry will be published in if you do not select an other language for that post. Note that this setting will not change the language of your WordPress admin backend, you still need to localize your WP install for this (more info on localization at the WordPress codex).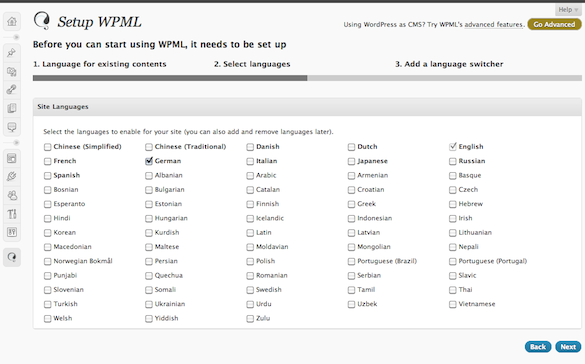 When using the basic settings, you now only have to opt what other languages you want to add to your site. Once you have selected the additional languages you only have to decide where you want the widget with the language switcher. If your theme does not use widgets, use <?php do_action('icl_language_selector'); ?> in your theme. You can customize the display/colors of the language selector in the advanced settings.
Now your site is prepared to deal with multi-lingual content. Read More