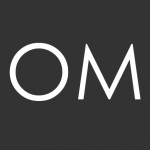 Owl Mountain Products
Help Create the Next Great Brand for Dog Parents
We're looking for an editor deeply passionate about dogs and about publishing amazing, informative content. At ScoutKnows, we're building the go-to guide for dog parents, providing actionable knowledge that is not only wise and calming, but also uplifting and actionable. The perfect editor would be an enthusiastic dog parent excited to play a major role in creating the best online resource for themselves and others like them!
Company
Owl Mountain Products is building content-driven platforms that inspire and inform humanity. Based in New York City, we're currently focused on pets, travel, and electronics. We strongly believe talented, creative, independent people working together can make the world a better place!
Responsibilities
Review and improve brand voice/tone guidelines and audience profiles
Brainstorm and prioritizing article ideas in our content calendar
Master SEO standards and our CMS backend
Build, manage, and improve the entire writing team
Edit, review, and give feedback on article assignments
Skills
Expert speaking, writing, and reading English fluency
Significant experience assisting a fast moving tech company
Comfortable helping to define and refine the writing workflow
Extensive experience applying SEO best practices to web content
Experience with authority sites creating affiliate content
Commitment
We are currently working at a two ~2,500 word articles/week pace, but we're looking to scale this to 10 articles per week in March, continuing to scale toward 30 articles/week by the end of the year. Exciting! We expect you to be able to review about 2 articles/hour at first, then 3-4 articles/hour as you become more comfortable with our systems. We're looking for an editor looking to to grow long-term with our team!
We expect there to be about 10 hours/week of work for the editor to start, with the potential to grow to 20-30 hours/week over the next few months.
Process
Please submit examples of your written work and your editorial work along with your dog's Instagram account. If interested in hearing more, we'll send you an editing test with more info.