WordPress is the undisputed king of blogging platforms, with the latest version, WordPress 4.1 having been downloaded 23,195,115 times (and counting every second).
The platform has grown so much so that it's not just about blogging anymore. It is, in fact, a content management system that can do so many things – things that can be useful but also can be nothing but bloat.
It's thus understandable that bloggers, freelance writers, and journalists have been looking at a "post-WordPress world" where a blogging platform is just that: a venue to write without all the distractions and complications.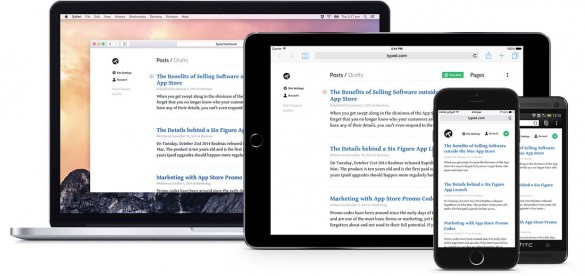 Enter Typed.com, from Realmac, the makers of Typed, a Markdown editor and minimal writing app for Mac. If you've ever used this app, then you're probably already hooked on the idea of a blogging platform as an extension. Read More