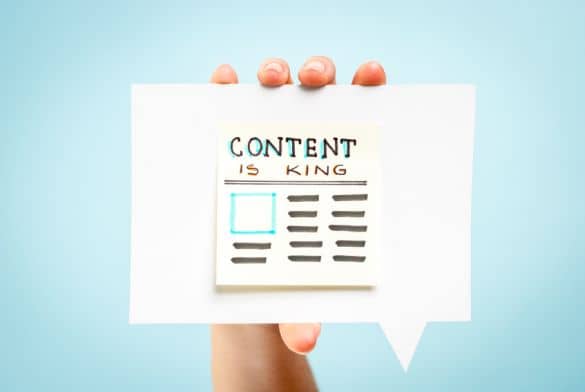 As a blogger, creating content is a priority.
Blog content creation involves a sophisticated process that lets you:
Produce high-quality content that will engage your target audience
Increase your reach by sharing content to the right online channels
Plan your future content based on how your current content has performed
By following the process above, you will be able to develop a reader base that you can monetize and convert into your customers later on!
In order to successfully execute the process above, below is a checklist of things that you ought to do.
Identify target audience
Have you determined what makes your blog different than your competitors?
Have you created an ideal profile of your target market (age, location, gender, income, education, occupation, etc.)?
What is the psychographics of your audience?
Are the profile and psychographics of your ideal target audience in line with your brand personality?
Have you enabled the Demographics and Interests feature on your Google Analytics? Data from here will help you deliver highly targeted content on your blog in the future.
Incorporate engagement strategies
Distribute to appropriate channels
Have you joined different online communities (Facebook Groups, LinkedIn Groups, Google+ Communities) to engage and share content with your audience and industry experts?
Do you use Followerwonk to identify your audience on Twitter?
Do you use Facebook's Boost Post or Promoted Posts to increase reach of your content?
Have you built a subscriber list that will receive the latest posts on your blog straight to their email?
Have you built trust and influence from these channels? The more trustworthy you are to other members, the more chances they will perform your desired action
Integrate with social media marketing
Do you use a social media dashboard like Hootsuite to manage all your accounts in one place?
Have you identified which social media channels boost your content's traffic and social proof? Use Google Analytics if you haven't yet
Do you know the best times to share content with your followers?
Do you curate content and share them with your audience? Doing this helps you deliver the best information that interests your followers
Do you reach out and share your content to influencers using Buzzsumo, Topsy, and Social Mention?
Track content performance
Have you set up goals using Google Analytics tomeasure how your content does in meeting your KPIs?
Have you set up a heatmapcampaign using SumoMe or Clicky to see how visitors respond to certain parts of your content?
Are you keeping track of your content's bounce rate and average time? Use data here to make better content in the future. Emulate content that got you less bounce rate and high average time.
Have you signed up for a Google Webmasters account to view search queries thatyour content is getting the most impressions and clicks from?
Have you signed up for a Bing Webmaster Tools account as well? Google isn't the only game in town, after all.
Use automation tools
To download the PDF file of this checklist, click here.
More on content marketing: