Editor's note: This post was written by Larry Alton, an independent business consultant specializing in social media trends, business, and entrepreneurship. Follow him on Twitter and LinkedIn.
When you were an angsty teen posting on LiveJournal, you probably never thought your love for blogging could turn into a very lucrative career one day. However, there's more than one way to be successful at blogging: You can become a famous blogger with throngs of followers, all based on your skills/personality/talents or a mixture of them all, or you can learn to monetize blogs. Monetizing blogs is much more technical with little creativity, and those who make millions are rarely famous.
Unsurprisingly, it's much more fun (and inspirational) to focus on the rich and famous bloggers. If you're looking for a little inspiration, these wealthy bloggers have it in spades and they're not shy about sharing their secrets.
1. Arianna Huffington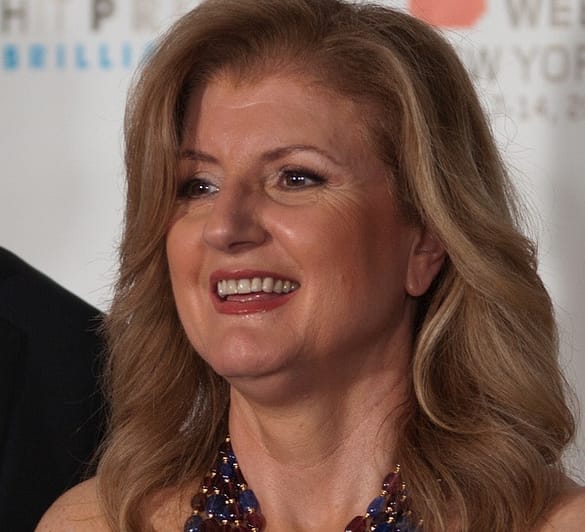 Yes, The Huffington Post is a blog but it's also become a go-to reputable news resource. Founded by Arianna Huffington along with Kenneth Lerer, Jonah Peretti and Andrewe Breitbart, it was created in 2005 and just one year later got a $5 million investment from a bank. Hard core fundraising and savvy investing led to $15 million in funding a couple years later, then was sold to AOL in 2011 for a shocking $315 million.
The lesson here: Focus on mass appeal, don't go to extreme, and there's no substitute for smart investing and fundraising.
2. Gina Marie Trapani
The founder of Lifehacker, Trapani isn't a household name like Huffington but she doesn't need to be. Also launched in 2005, she made her millions largely from advertising and depending on something everyone wants: Easier ways to do just about anything. However, it was the Sony sponsorship that really sealed the deal, and today the blog is worth an estimated $109 million.
The lesson here: If you have a strong sales/marketing/ad background, use it. If not, learn it.
3. Kevin P. Ryan
As the founder of Business Insider, Ryan's blog is worth a cool $3 million. Balancing business with entertainment, it sidestepped the boring approach that many biz blogs use. Today, it's considered one of the best sources for business news, but Ryan focused on wooing the right investors who wanted their products and services featured.
The lesson here: It's always wise to play to the egos and wallets of wealthy investors.
4. Pete Cashmore
It seems that Cashmore's name was a sign from destiny, so it's no surprise that his Mashable blog is one of the most popular blogs around. When he first launched the site in 2005, he was just a teenager. Today, it's one of the biggest websites around the globe (that's "website" not just "blog") and although the actual dollar amount for his sell to CNN in 2012 is hush-hush, it's estimated to be around $200 million.
The lesson here: You're never too young, old or broke to have a multi-million dollar idea. If a teen boy can do it, so can you.
For those who have a penchant for technology and a desire to make a living doing what they love, a successful blog doesn't have to be a pipe dream. You do, however, need total commitment, and you just might get rich blogging like these four people.
Images via Photopin