Membership sites come in many flavors, shapes and sizes. They are geared toward a wide range of audiences with varying goals, used by non-profit organizations and for-profit businesses alike.
If you have yet to launch your own, here are 5 great benefits of creating a membership site that delivers long-term results. Aside from the obvious passive income opportunities, there are more complex and rewarding advantages to operating this type of business.
1. Loyalty and Long-term Success
There is no long-term success without loyalty, and this is one of the main benefits of creating a membership site as a business.
Loyalty from paying members effectively increases engagement and acknowledgement — be it in the form of blog comments or in the purchase of additional services. Moreover, you provide new opportunities not only for your paying subscribers, but also for yourself.
As your customers become experts thanks to your services, you are essentially building valuable connections with people that may someday help you in many possible ways. For example, many customers would be more than happy to reference you to their audience and help increase your overall success.
2. Your Business Becomes a Reputable Brand
A membership site is a legitimate way to help other individuals and businesses. In other words, your services are not just a trivial part of your blog you use for extra income. What you have here is a living, breathing and reputable brand.
This business model helps you make a name for yourself and increases your overall credibility as an entrepreneur, opening the doors to many more opportunities and business ventures down the road. Treat your membership site well, your customers even better, and the long-term results will never disappoint.
3. Increased Security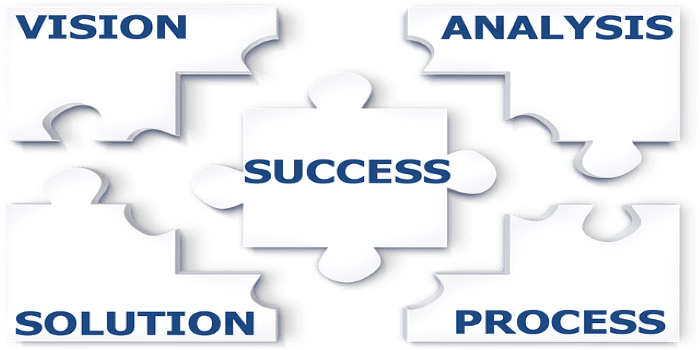 One of the more crucial benefits of creating a membership site revolves around quality control. When you own this property, you have the power to help your subscribers and yourself in the best way possible.
You don't have to reluctantly follow another source that may be operating a business tactic you're not particularly fond of. You are the master of your domain and as such, you can help your business and customers succeed far beyond their expectations.
4. Accountability and Experience
A membership site provides an endless learning opportunity not just for your customers, but for yourself. As a business owner, you must stay on top of your game and always explore new ideas and ways to improve your offers.
This allows for new and increased market research as well as technical management techniques.
Case in point, you will become a more efficient and reliable expert in your field as time goes by, allowing you to handle other related businesses with ease.
Peaking of related endeavors…
5. Launching Your Next Service is Much Easier (And Profitable)
The benefits of membership sites don't just stop with your current one. More often than not, you can come up with variations of your membership's broad subject to launch other websites loosely based on that same idea.
Otherwise, you can introduce a higher-paying tier of your existing business offering additional goodies (such as video tutorials or one-on-one telephone coaching).
Now, since you already have an existing and loyal audience, you are more likely to hit the ground running with the newest membership. Simply email your current subscribers explaining the many benefits offered; if they are already on your list, chances are they'll welcome your newest services with open arms.
Pro tip: Offer a lower price to your loyal fans to ensure your new services kickstart at a good pace.
Conclusion
Lastly, the best way to get started is to think of something that is high in demand, then fulfill that need. Keep in mind this is only half the battle, though, as there's much more that goes into building such a site. What valuable features can you bring to the table? What are the best ways to promote your new business?
Once you figure out the above crucial questions, you could potentially begin to build a highly successful and profitable empire.
Do you already have a membership site? Do you need help picking a particular membership plugin or have other related questions? Tell us more about it in the comments below.
Also don't miss: