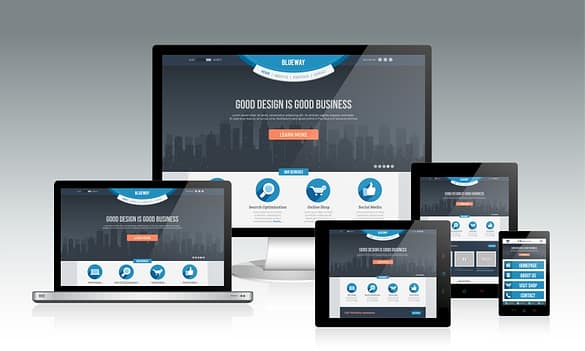 Indeed, "good design is good business." But what does it mean to have a "good" design? It all goes back to how your website or blog comes off when viewed on a desktop computer, tablet, or smartphone, which is imperative in encouraging users to visit and stay on your site. You must ensure that your blog design follows the best practices in user experience and SEO.
For newbie bloggers, learning how to make it look good is just as important as learning how to make a website. Fortunately for WordPress users, a good design is make possible with just a few clicks of a button – no coding necessary! This is because a blog design using the WordPress CMS is determined by the theme you choose.
For "good design" that observe the best practices in both UX and SEO, look no further than these SEO-friendly WordPress themes below!
Note: You may be wondering the exclusion of Thesis and Genesis theme from the list. While both are ideal for use if you want a clean, responsive, and fast-loading blog, both work more as frameworks in a sense that both come with additional features on top on what you already have on your WordPress blog. While ultimately not being themes in the strictest sense, both still come as highly recommended.
The self-proclaimed "fastest SEO WordPress theme" is the flagship theme of MyThemeShop. According to its Comparison Report, Schema loads much faster than a Genesis-powered site! Along with its comprehensive documentation and powerful custom panel that features the best options from MyThemeShop, Schema is something that you should look deep into to supercharge your WordPress blog.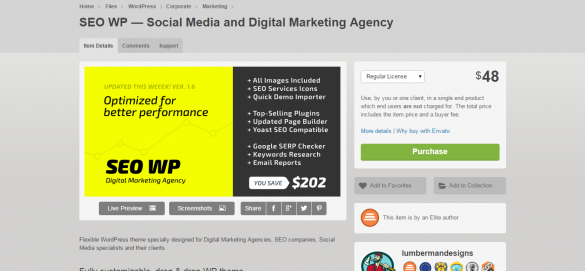 SEO WP is recommended to be used by digital marketing and social media agencies to power their sites. However, this shouldn't dissuade you as a blogger to give this theme a try. The theme makes use of a drag-and-drop feature to design your site, which is perfect for non-designers. Also, SEO WP has the Rankie plugin that allows users to track their website rankings based on the chosen keyword.
Avada is one of the most powerful themes available at ThemeForest and not just because of its features that boost your blog's UX and SEO. At the heart of this theme is the Fusion Core plugin, which allows users to drag and drop elements using its visual builder (Fusion Builder), create custom pages using its Shortcode Generator, come up with a one-page Parallax design, and more.
Read more: WordPress Theme: What Would Make You Pay for a Theme?
Divi is a powerful WordPress theme that works as a website along with being a blog. Available at Elegant Themes, the theme upholds the name where it can be downloaded from with its sleek design and beautiful pre-made layouts. Designing your site using this theme is also easy using its Divi Builder.
This theme is inspired by Facebook's Timeline layout. DW Timeline is best used for your blog and portfolio site. It runs on Bootstrap Framework, which is commonly used for running responsive and mobile-friendly web design. Aside from its host of features (post-grid option, custom header image and background, HTML5 Boilerplate), DW Timeline is free for download.
Question: Do you have any experience using the SEO-friendly WordPress themes above? Do you know other themes aside from the ones mentioned above that observe the best SEO and UX practices for your blog? Share your thoughts by commenting below!
More about WordPress themes: