Social media has become the de facto venue for people to express themselves online. While it used to be that personal blogging was where friends and friends of friends would go to find out what was going on in other people's lives, now it's platforms like Facebook, Twitter, Instagram, Google+ (no it's not a ghost town), and Tumblr where you will find people from all walks of lives.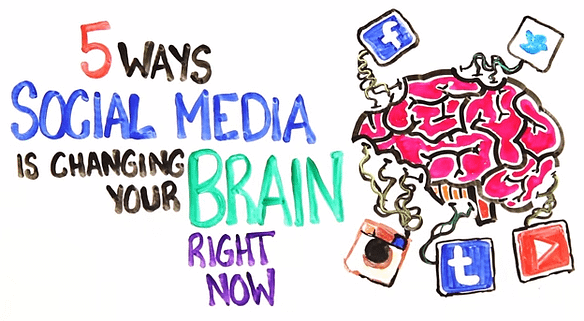 More than a personal communication or expression tool, social media is being used by brands – corporate or personal – to expand their reach and interact with their target audience. Big brands like Coca-Cola, Oreo, Nike, and KFC are known to be on the ball when it comes to their social media accounts. Celebrities are not exempt, too. Just think of Rihanna, Justin Bieber (yeah, sorry if I've offended anyone just by mentioning him), William Shatner, and so many more. Then there are the athletes, influencers in the tech scene, influencers in the marketing scene, and so on.
Everyone, it seems, is on social media – from your brother in middle school to your grandmother.
But did you know that social media has an impact your brain? In fact, social media is changing your brain. Right now. Even as you read this post.
The guys as AsapSCIENCE have created an explainer video showing how social media is changing your brain as you continue to use whichever platforms you prefer. It tackles concepts such as emotions, attention, and decision making – all of which have some relation to how our brains function.
Take a look at the video and find out how social media is changing your brain, and then decide whether or not you have to change some of your habits.
More reads on social media: