Creative Marketing Strategies for More Blog Traffic
Let's face it: One can never have enough marketing sources. In this day of age, almost everyone uses the many usual suspects such as Facebook, Twitter and Pinterest. Sometimes, though, you may wish to try and embrace new marketing techniques for your blog's long-term success.
Stepping out of your comfort zone allows you to tap into new grounds and examine a potential new source of immense traffic. Let's take a look at 5 creative marketing ideas for your blog and online business.
1. Showcase Your Blog Offline
Show off your blog (or social media handle) everywhere shamelessly. Your online property doesn't have to remain online, and showcasing it in local areas may give it greater authority.
Don't you feel that a website is highly respectable whenever you see one posted on billboards? Even if you operate on a much smaller scale, it can still make people curious about it. If you're a writer, for example, print out business cards and spread them where creative people hang out, including the library and book stores (ask for permission if you must).
For more generic purposes, don't be afraid to walk around promoting your website on the back of your shirt or cap, especially if you provide great services or operate a reputable business.
2. Organize Photo Contests
Social media sites like Facebook have taken interaction to the next level, especially when there's a fun or humorous factor involved. Upload a weekly or monthly picture and make a contest, asking your followers to interact in any way you see fit for a special prize.
A tried-and-true example is based on users providing photo captions, where the funniest or most insightful one wins. For marketing purposes, ask users to also share your post so that others can join in the fun. You could potentially attract a large number of people with the right approach and prize.
3. General Giveaways
Contests will never go out of style, be it photo contests as described above, or some other variation.
Can you provide regular goodies to your readers? Grab a specific article each week or month, and send it over to your newsletter subscribers or social media following. Whoever comments on the piece is automatically entered and chosen at random to win a particular reward.
Turning this into a regular feature could easily encourage your readers to spread the word, especially when you ask them to do so.
4. Gamify Your Blog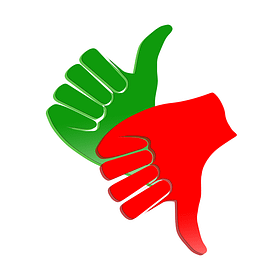 Gamification typically refers to awarding points or related virtual goodies for interaction. For those who ever joined the now-defunct Squidoo, the content site operated on a points system that, among other things, always encouraged users to keep coming back.
WordPress plugins are usually your best bet for this purpose, including Captain Up, CubePoints and WPAchievements.
5. Conduct Podcast Sessions
Are you a confident speaker? If not, hire someone to host a monthly podcast about the latest topics on the blog. Websites like Fiverr and Elance/Upwork allow you to hire workers for very affordable prices. This gives you a chance to get more in-depth or share exclusive information not available in your articles or newsletter.
Pro tip: With a podcast at hand, you can then upload it to YouTube in video format or distribute it to other audio-based services like iTunes and Podbean. Think of the potential reach here. How much traffic are you willing to bring in every month?
Final Thoughts
Lastly, one of the most creative marketing ideas for your blog will always be a call to action. Never feel shame in blatantly asking people to share your post, be it through your newsletter or at the bottom of every article. If you provide great content and services, why shouldn't everyone be aware of it?
What creative or unusual marketing strategies can you share with fellow readers? Feel free to leave your comments below.
Also don't miss: