Writing Engaging Articles in a Boring Industry
No matter how passionate we are about our chosen industry, there will always be uninteresting subjects to cover. When your niche is naturally boring in its entirety, though, a lot of issues quickly come into play.
For starters, you are more likely to abandon the subject matter prematurely. Moreover, your audience may not be as engaged as they would be with an article written by Jerry Seinfeld.
Thankfully there is hope for such yawn-filled industries, allowing you the ability to make them real winners among your readers. Here are 5 effective ways to write for a boring niche.
1. Create a Catchy Headline
A blog post is represented either by a featured image or a headline. If the former can't do the job, the latter could potentially work miracles. No matter how bland your niche may be (even if it's about your small town of 3,000 residents) there are always ways to put an interesting spin on every article.
Every story, no matter how mundane, is composed of boring and interesting parts, even if only to a small degree. Grab the interesting aspects of your article and carve a headline out of it. An example of the above would be, "3 Compelling Reasons to Visit [Small Town] Instead of Las Vegas."
2: Write Short Paragraphs
If you visit blogs like Backlinko, you will notice that Brian Dean is a big fan of pressing the "Enter" key. Not that his content is boring in any way (far from it) – but he still practices this habit, and there is a big reason for it…
Thanks to our ever-shortening attention span, staring at long and meaty paragraphs has become quite overwhelming. When you use paragraphs of no more than 2-3 sentences, people can digest the details much better and feel more compelled to read the rest of your article. Needless to say, this is crucial if you write for a boring niche.
3. Use Multimedia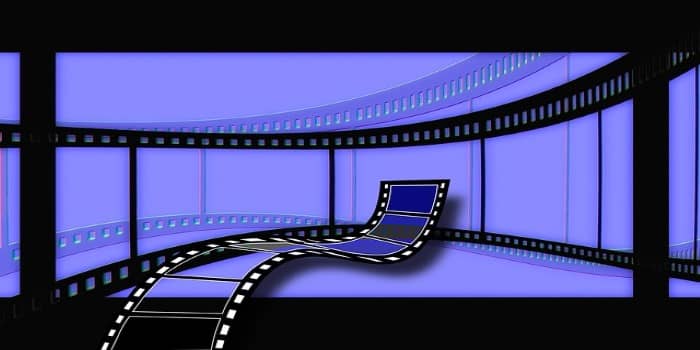 Your website or online business should always use some form of multimedia, regardless how comma-inducing it may be to your readers. When maintaining an uninteresting subject, however, multimedia is one of your biggest weapons to retaining their interest.
Some people do not enjoy reading, so provide them with video (either freshly-created or embedded from another source). Likewise, include plenty of images within your article, especially when writing tutorials or other step-by-step procedure. Lastly, infographics are also a great way to bring life into said niche.
Go ahead, have at it!
4. Be Conversational
If you haven't yet noticed, this blog post is fairly casual and conversational. I simply refuse to write any other way.
In truth, you can be conversational and still retain a high level of professionalism. Even traditional businesses like the UPS Store blog have a way of presenting articles in a readable and digestible manner.
In the end, remember that your target audience are human beings above all else, even if they landed on your website as customers.
5. Evoke Emotions
There are several ways to evoke emotions within your article, potentially turning your seemingly-boring niche into a fun and addictive one. For example:
Does your subject aim to fill a need? Get into your readers' shoes and explain how they feel about a particular problem. Lay out the current state of things, how great it would be to resolve them, and subsequently provide an irresistible solution. This method clearly lets them know not only that you understand, but that you really care.
Refer to a recent event, such as a the Rugby World Cup or the UK's sugar tax debate, somehow connecting it to your topic to get your point across.
Tell a story, whether it's a funny anecdote or even a hypothetical scenario that relates to your overall niche.
Emotions have always, and will always, work in any industry. How will you leverage them? There are virtually unlimited ways to write for a boring niche depending on the subject, your target demographic, their age, geographical location and many other factors.
Do you specialize in a boring industry? How do you personally manage it?
Also don't miss: