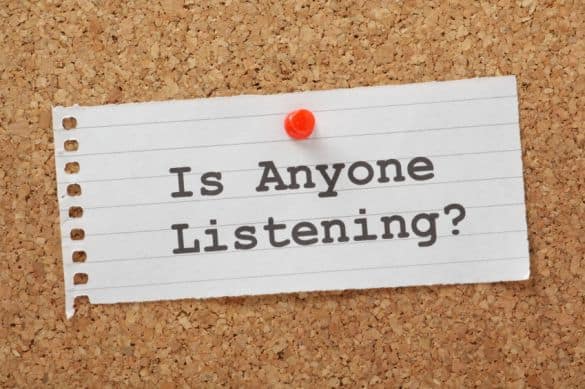 A mark of an engaging blog post is the number of insightful comments made on it.
While this may not be a high priority to most, bloggers nonetheless must need to make a concerted effort to drive more comments into their blog posts. This way, they can cultivate their relationship with these commenters by replying back to them and building off something from there, among other benefits.
If you want to receive more comments from your blog posts to enjoy the advantages of having lots of engaged readers, then here are tips that you should follow.
Write authoritative content
There's nothing that attracts reaction from your readers more than a really well-written and all-encompassing content.
An example of an authoritative content is evergreen content. From the word itself, this type is an expertly written content that remains relevant and searched over time. Examples of such are how-to guides, list-type articles, and frequency asked questions, among others.
Also refer to the Skyscraper Technique in writing your content. This tactic requires you to research for popular and viral content using BuzzSumo and Topsy and make a much better content than those.
End post with a question
The problem that most blog posts have is that they end without posing a question to readers. Without a question or any cue to encourage readers to interact and comment on your post, there's a great chance that it won't receive any comments at all.
By asking readers a question related to the topic of your post, you turn over the table to you readers, which gives them more incentive to chime in with their thoughts.
Run a blog contest
If your problem is that you don't have an audience to begin with, then running a contest would solve this. Aside from following the tips listed here, here's how you can run a blog contest that will drive more comments to your blog :
Write a post asking your readers a question relevant to your blog topic.
Ask them to answer the question by commenting on the post below.
Reward the best commenters with a freebie or exclusive content from your blog. If you don't have anything to give away, you can feature their business on your blog and link back to their website, an offer that savvy marketers will find appealing.
Promote the post on social media to drive more visitors and awareness to your contest.
Find the best channels to promote your post
Promoting your posts is not limited to social media. If your efforts in promoting your posts on social media isn't getting you enough traffic and comments even if you are observing its best practices, then it's probably best to try out other tactics.
You may need to optimize your posts even more by choosing the best keyword for each post and build more backlinks so that your posts will rank on search engines.
Use a different commenting system
If your blog still isn't getting comments on your posts even though you've observed all the advice mentioned above, then the problem may lie on the actual commenting system.
Since most users have social media accounts, you could use commenting systems that allow your readers to log in using their Twitter, Facebook, or Google+ accounts. Examples of such are Disqus, IntenseDebate, LiveFyre, and others.
Question: What are other ways on how you encourage more blog comments to your post?
More on blog comments: