Slideshare Traffic Made Easy
You have probably heard about Slideshare, considering it's been around for ages. Sadly, in many cases, bloggers eventually dismiss it due to the bland or "boring" feel it has compared to other popular sources like Instagram or Pinterest.
Did you know that Slideshare receives over 70 million visitors according to its 'About' page? These are all from people interested in specific topics such as affiliate marketing, WordPress tips, how-to guides, and just about everything else under the sun.
With that in mind, here are six essential ways to get blog traffic from Slideshare.
Stick to a Niche
The basic Slideshare rules are no different than managing a blog or a YouTube channel; dedicating your account to a particular topic is the best way to gain a sizable and loyal following over time.
Providing laser-targeted slides helps deliver a more coherent, responsive traffic flow that leads to more shares, comments, and leads.
SEO is Crucial
Again, implement the same rules you follow with your blog posts by optimizing your slides' title, description and tags with relevant keywords. Don't get too cutesy or complicated here; rather, tell the user exactly what your Slideshare presentation is all about from the moment they stumble upon it.
Not only does this help people find you on the Slideshare website itself, but also on search engines like Google and Bing (they can crawl your slides and their main description).
Speaking of descriptions, include your blog's URL into it – preferably toward the beginning for best visibility and results.
First Impressions Matter
Your Slideshare's cover image should draw attention, turn heads and make jaws drop. Ensure you use a high quality photo and intrigue the reader with curiosity, humor, wonder, or any other emotion best suited to your niche.
Moreover, include your name and your blog's URL here, adding an extra layer of professionalism and a subtle call to action.
Pro tip to get Slideshare traffic: Slideshare accepts live URL links, which means that users can actually click them and go straight to your blog.
Keep it Visual
Much like Instagram, Pinterest and other social networks, your success on Slideshare heavily depends on visual content. Thus, rely less on text and focus much more on beautiful images.
Do not publish a lazy presentation consisting of a dark background (or other solid color) along with endless sentences. While it's still wise to include important information, keep this to a minimum and impress your viewers primarily with eye candy and several bullet points.
Here's where to find free images for your Slideshare presentations.
Include a Call to Action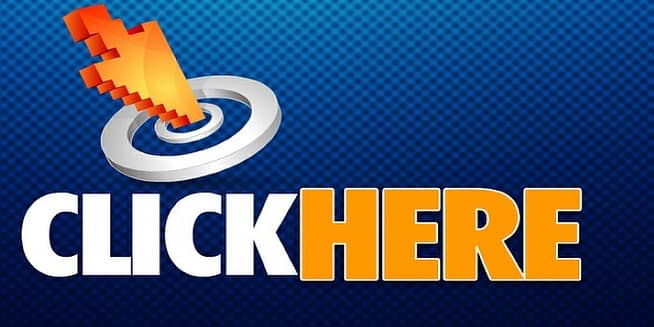 Your last slide should always include a blatant, authoritative call to action, such as "Visit my blog for more information [followed by your link]."
Things worth noting:
Simply including the link will cause many readers to ignore it, because you're not directly telling them what to do. As a result, they will see your blog's URL as a passive, meaningless way to compliment your presentation.
Do not ask readers to do too much at once (such as visiting your blog, subscribing to your Twitter account, or commenting). This is a quick way to get sub-par results. Stick to one action.
Prioritize it Like Any Other Network
There is no magic way to get Slideshare followers (besides signing up with your Facebook account, which imports followers who also use Slideshare). That said, gaining more followers can eventually become a fantastic way to get Slideshare traffic to your blog or business pages.
Simply put, connect with people you admire, share their content, provide genuine comments and feedback, and simply be patient. This gradual process can, and will, yield significant results if implemented with care.
Final Thoughts
As you can see, Slideshare is not a place where you should reinvent the wheel, as many blogging techniques also apply to this network as well.
What are you already doing to get blog traffic from Slideshare, if anything? What can you tell us about your results? Please share all valuable tips and experiences in the comments section!
Also don't miss: