A Look into the Best WordPress Writing Plugins
WordPress plugins have made it possible for bloggers to accomplish just about anything with ease. From SEO analysis to website stability, these tools have greatly helped improve the way we publish content.
Considering bloggers deal primarily with words, I'd like to highlight some great WordPress plugins for authors that potentially take your content to a whole new level.
Just Writing is a distraction-free writing plugin that can either remove or add features to the WordPress visual editor. While other tools aim to remove as many distractions as possible, this one gives you options so that you can decide what's best for your personal writing tastes.
Some prominent features include: Option to remove word count, centering the toolbar, rearranging buttons to your liking, spellchecking option, changing font size and color, background color, and much more. I give credit to this plugin for giving full control to the writer, as opposed to its developer dictating what's best for him or her.
WordPress has never been too friendly when it comes to the changing of font sizes and font family. This tool adds these two options to the visual editor, enabling you to use different sizes and styles without modifying your current theme on the back-end.
The chosen font also reflects on the actual published post for everyone to see. This is definitely a welcome addition to the WordPress editing screen.
Proofread Bot is, in my opinion, an underrated plugin considering it has fewer than 1,000 installations as of this writing.
This tool uses "cutting edge natural language processing" to point out complex grammatical uses and styles. Some of these include the use of passive voice, intensifiers, proper use of adverbs, contractions and much more. Download Proofread Bot if you are very serious about your writing – by all means.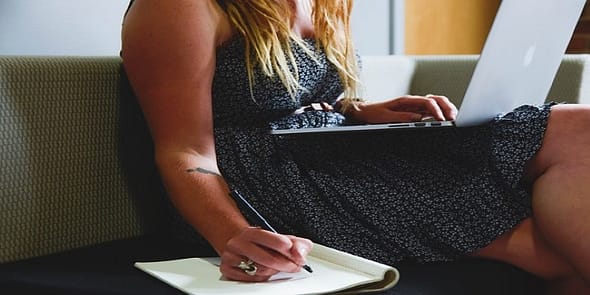 Copyright Proof adds a layer of security to your articles by displaying a digitally signed and time-stamped certificate to your articles. It also displays related legal content such as copyright, licensing and attribution information.
You can optionally protect your posts with copy-protect features to prevent the copying of your content, and the IP addresses of potential thieves are also recorded. You might want to try it if you are really serious about protecting your WordPress posts, especially as a means to advance your marketing efforts.
Post Series is just what prolific writers and bloggers needed; it allows you to interlink between a series of related posts, showing them at the beginning of the article similarly to a table of contents.
Unlike "Related Posts" plugins, which show you more randomized content based on title and category, Post Series ensures that your articles truly are related by letting you pick and choose which ones to showcase. This is ideal for bloggers that need to break up their content into several parts.
This powerful plugin allows you to create printer-friendly and PDF-ready versions of your WordPress posts and pages. This is perfect for end-users who need to show an article to a friend or for writers that prefer to edit their work in printed format.
The plugin even lets you select parts of a paragraph so that you print or display exactly what you want. It also removes graphics as an optional feature to help you save money on ink. Cool!
Last but not least, FD Word Statistics analyzes your content using various advanced measurements. For example, the tool tells you how difficult your text is to read by counting the average number of words per sentences and syllables. It also scores your writing as a way of grading (and helping improve) your post.
As you can see, these WordPress plugins for authors are just what you need to make your posts stand out and ease your content publishing routine. Let us know what you think in the comments section below.
Also don't miss: