It's no secret that maintaining a blog takes a lot of hard work and dedication. Given our busy lives, it's easy to gradually let our blogging passion die over time. Our dedication to blogging suffers even more when we constantly produce content and don't see any viable results.
If you are a victim of this, use the following surefire ways to revive a dying blog.
1. Reassess Your Goals
As the blog owner, where do you wish to take it? Take a moment to analyze your end-game:
Is your website just a hobby?
Are you still attracted to the niche?
Do you plan on monetizing it? If so, how?
Is your topic too narrow or too broad?
Are you covering enough details, or are your posts too short and generic?
Case in point: The blog died for a reason, and the answer lies somewhere above. A long, hard look into it will give you clear and laser-targeted perspective.
2. Never Stop Learning
A crucial step to revive a dying blog lies in content flow and creativity. If you plan on taking this journey seriously, you must never stop reading similar topics and learning all about your niche.
That said, keeping up with so many things at once can be difficult. Here are some of the best tools to let the information come to you, instead of the other way around:
Use RSS readers to receive the latest blog posts instantly
Bookmark your favorite blogs in your browser
Subscribe to those blogs' newsletters
The information should never stop flowing, which you'll then pass onto your blog and your readers.
3. Be a Competitor
While you're reading and learning from other blogs, why not also try to do a better job at the topic of interest?
How long are their blog articles?
What are they doing that you're not?
What do they lack? (more facts, stats, images, flair)
There's hardly any point in starting a, "Me-too" kind of blog unless you can stand out from the crowd. Being a shade of a different color, in this case, is how you revive a dying blog.
4. Plan a Predictable Schedule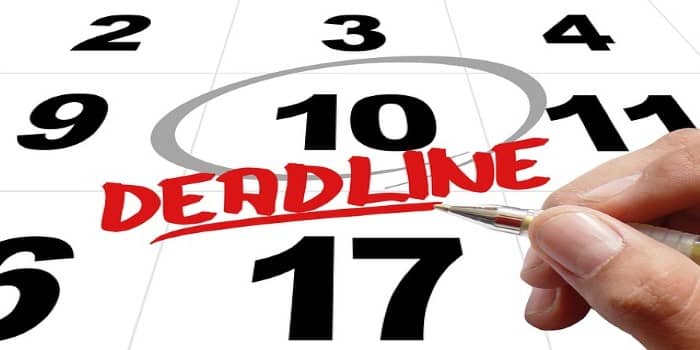 Planning and executing largely depends on your tastes. For instance, write a new post every Monday while drinking your morning coffee, or simply schedule several blog posts in advance. Whatever the case may be, ensure that your readers know what to expect and when to expect it.
If this were a TV show, you wouldn't want the network to air it randomly throughout the week without your knowledge, correct?
5. Build a Following
Gathering a crowd takes time, but the numbers add up with a consistent and cohesive approach. Place accessible subscription forms within the content itself (middle or end of the article) as well as on your sidebar. You may optionally set up your homepage as a static page with a big, "in your face" subscription, convincing people why they should give you their personal information.
That's fine and dandy, but how can you get the traffic in the first place? This brings us to…
6. Interact and Connect With Others
Getting traffic is a very broad subject, as we have tons of ways to do this. Essentially, though, it's all about being where your audience hangs out.
Take some time to post useful and insightful comments on similar blogs, get to know the owners, and look into guest blogging for best results. This, in addition to writing search-engine-friendly articles, will make your traffic trickle in and build up over time.
7. Analyze, Tweak, Repeat
Finally, doing all that work is pointless if you don't analyze what makes your audience tick. Set up and study analytical tools, look into your newsletter statistics and analyze the overall patterns. Does your posting schedule yield many results? Do you think it could be better?
These enable you to know your audience more intimately, which is crucial to revive a dying blog (by interacting with them in the best way possible). Lastly, this analysis can also tell you which posts are bombing and which ones are more successful.
Many of us have had a dying blog at one point or another, but don't let this discourage you and keep you from breathing new life into it. How are you planning to revive a dying blog in your niche? Let me know in the comments and perhaps we can find a way to improve it together.
In post: "search engine-friendly articles"