Freelance Writing Myths to Avoid…
Freelance writing myths are a dangerous thing. They have the power to stop many from achieving greater success and prevent new freelance writers from even bothering in the first place. Let's discuss some of the many, many false ideas and assumptions that plague the freelance writing world today.
You Have to Start Low
Whether you're a brand new freelance writer or have been in the game for a while, you are free to ask for as much as you wish – especially if you are experienced in the subject matter.
Sure, your portfolio may be empty and you might not necessarily have a published sample to show. However, you do have a compelling resume or at the very least the ability to write up a quick, 100-word sample if necessary. In any case, you don't necessarily need to work your way up as many clients would like you to believe.
Low Pay is Fine if Work is Steady
The fact that you can receive work consistently is no excuse for low pay. It's nice to feel safe knowing you have ongoing work, but this would be the equivalent of living paycheck to paycheck – not to mention you will constantly burn out as you work your butt off to survive.
If you absolutely must take on the job, try to negotiate and reach a mutually-beneficial agreement while simultaneously looking for better clients. Once ready, dump him politely and happily move on.
Freelance Writing isn't a Real Job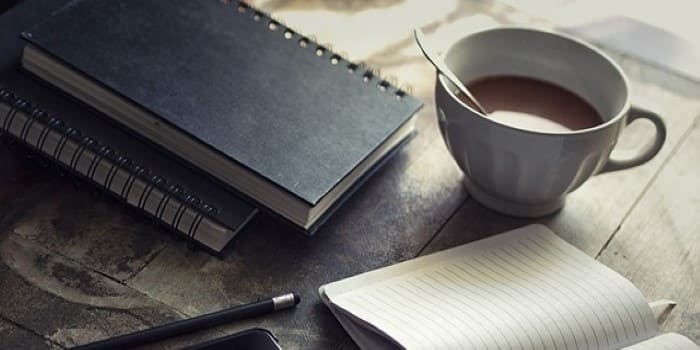 People say that a lot of things aren't real jobs, especially if it involves freelance work or if you identify as self-employed. Criticism is especially harsh if you rely on writing jobs for an income.
Perhaps we are to blame for these freelance writing myths, as there will always be plenty of writers happily working for one cent per word. As a result, it's common to see many of us struggling to pay rent and eventually looking for a typical 9-to-5.
Next time someone disputes the reliability of freelance writing, be sure to explain that there are simply many "levels" to freelance writing clients: Freeloaders, low-paying clients, moderate ones, and those who are happy to pay $1,000 or more for a single piece.
Working for Exposure is Always a Good Thing
Exposure can be a great thing, but only if used correctly. Take a mega popular site like The Penny Hoarder, for example. Many freelance writers publish for free because they often get targeted traffic back to their properties (social media profiles or personal blog). They can then leverage it for new leads and conversions, to say the least.
Just don't waste your time with a three-day-old blog that John Doe promoted on Craigslist offering a level of "exposure" that doesn't even exist.
There is Simply Not Enough Work
I can understand why freelance writing myths such as this one are so popular. You have tons of unpaid writing opportunities in addition to writers "stealing" all the gigs in a race to the bottom. So, where does that leave you?
Remember what I said earlier about there being many levels to freelance writing clients?
One of the best things you can do is to get out of your comfort zone and adapt a "blue-ocean strategy." In other words, look into uncharted territory while everyone else is too busy focusing in the busier, low-paying areas.
Contact digital magazines, popular brands, and pay a visit to your local businesses, as many of them have an outdated blog or may need some copywriting assistance. All in all, there are plenty of opportunities out there and new ones emerge every single day.
You Need to be a Perfect Writer
Oh, stop it. Just stop it….
Let me ask you something: Do you think I am a perfect writer?
Far from it…
Despite being a bit lousy, I still write for several great clients (hell, one of them pays $150 per article).
In truth, we are thankful for auto-correction tools and grammar checkers. Though we may be a tad better than someone who doesn't write at all, most freelance writers actually need an editor.
Here's the best part, and this really works in your favor: We are slowly moving to a more casual and conversational style thanks to the Internet. This type of writing relates to the average reader a lot more, and unless you're publishing for a high-end magazine or writing a press release, don't feel like you need to master every single thing about freelance writing. Again, take it from a conversational, lousy blogger.
It's Too Late to Get Started
This is simply untrue. It's common to hear things like "Blogging is dead" or that it's too late to jump in the XYZ bandwagon.
Many print publications are now making a transition, which means they need your help. Others are looking to evolve their 2007-style writing and update it to today's standards. Some others are looking for video scriptwriters to leverage YouTube, Lynda, and other visual properties. You get the idea.
Freelance writing is still developing and many even say this area is actually in its infancy.
Final Thoughts
What freelance writing myths have you fallen for? Which ones are you eager to point out and squash like a bug? I'd like to hear your thoughts in the comments section.