Great Resources to Meet Bloggers and Writers Near You
Working from home as a blogger or a writer can get lonely sometimes. Even if you go out regularly and live a fulfilling life away from the computer, you may feel that your friends and family simply don't get what you do. This sometimes leads to having less interesting conversations and, in rare cases, drifting apart from your once-close people.
Likewise, some bloggers and writers wish to network with others professionally, forming healthy and long-lasting business ventures in the process.
If any of the above scenarios apply to you, it might be a great idea to meet local writers and bloggers and establish some great working relationships together. Let's look at some of the best ways to make this happen.
Online Classifieds
Online classifieds are known for several things – mainly for dating, selling, and buying. That said, don't underestimate the vast amount of users simply looking to connect with like-minded individuals within the blogosphere.
Simply place an ad within the main "Personals>Platonic" section and be very specific about what you're looking for. Believe it or not, there is always a fellow blogger or writer in your area who would love to network with someone.
Social Media Groups
Social networks like Facebook are not just meant for chatting with old friends and posting mindless updates. A quick search through its many "Groups" generally reveals dozens of them specifically set up for local bloggers and/or writers.
LinkedIn groups are also great to dig into, providing even more accurate results due to the platform's success-driven nature.
Create a Meetup.com Account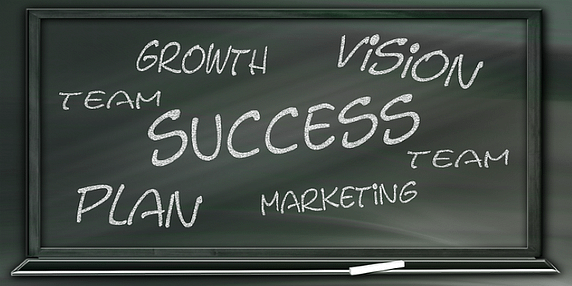 A friend introduced me to Meetup.com in 2013 and I never looked back. Here you will find local communities dedicated to virtually everything under the sun, including writing/blogging workshops, WordPress developer groups and much more.
I have since attended several of these and connected with like-minded people from all walks of life. Not to mention how great it feels to actually befriend someone who speaks my technical, geeky language.
Visit Niche Forums
Forums are not generally known as a place to meet local writers and bloggers, but there are many out there with a heavy focus on this.
Simply start by performing a focused web search based on your specific interest, optionally adding buzzwords like "Meetups" or "Local," then quickly inspect them and look for a section matching your needs. Thankfully, you shouldn't have to actually register to find out whether it's suitable for meeting local entrepreneurs.
Local Web Search
Let's do another general web search, but this time focusing on other websites and organizations rather than niche forums.
In my case, typing "Writers workshop, Boston, MA" returned several interesting sources that I didn't know existed. Considering these have their own, proprietary website, the people you meet tend to be very serious about connecting with others.
Play around with related, local-based searches and write down any potential organization, narrowing them down until you find the one most suitable for your blogging or writing needs.
Online Databases
If all else fails, check out the many online databases dedicated to helping you meet local writers and bloggers – In essence, these websites are doing all the legwork for us.
Writersandeditors.com is a great place that lists regional and local organizations divided by state.
General bloggers can browse through the many listings offered on Southernblogsociety.com, which (despite the domain name) also provides other regions to meet fellow entrepreneurs.
Lastly, Northeastbloggers.com also lists many places that may be close to your general region.
Keep an Eye Open – Online and Off
You would be surprised to know how many people are blogging on the side or professionally these days, and how many writers actually live near you. I occasionally drive for Lyft and I get to meet a lot of these great people as a result – from copywriters to new bloggers to established novelists.
The same principle applies online, as you may stumble upon many other locals while commenting on blogs and other online communities. I actually know a fairly well-known blogger that just so happens to live in my state (that knowledge came while interacting on his blog). Although we briefly talked about hanging out, we haven't yet made it happen. But this gives you an idea about how small the world really is.
Final Thoughts
If you can accomplish great things alone, imagine what you could achieve when working with someone who understands and follows your passion. They say two heads are better than one, after all, especially when you're a natural team player. Can you share other ways to meet local writers and bloggers?
Also don't miss: