Who among us can resist a great bargain on that pair of jeans with the perfect amount of fade? It's no wonder that ecommerce accounts for nearly 12% of US retail sales with over half of all Americans being avid online shoppers.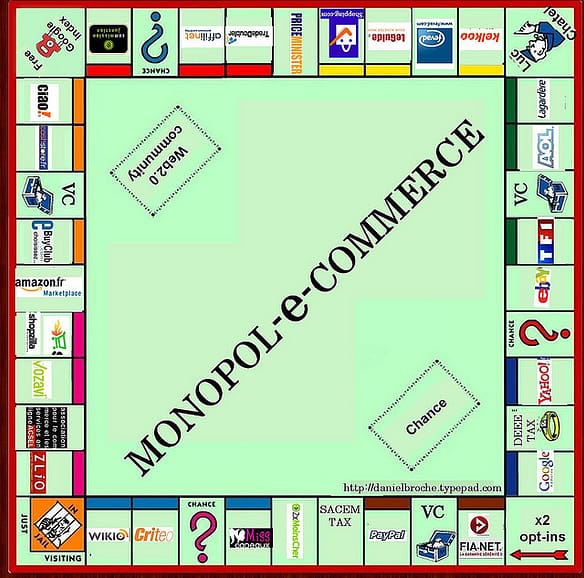 What's more eye opening is the fact that 61% of Americans have made a purchase on a blog post.
See the connection? People love shopping online. Blogs influence people's shopping decisions to a large extent. Result: online shopping and blogs are a great combination.
Let me give you 9 more reasons why blogs can help your ecommerce business spread its wings and soar.
1. Speak Directly to Your Users
A blog is your own little newscast. It lets your voice reach the users directly, sans any middle men, distortions or barriers.
No one's going to charge you a penny to give your customers another reason to shop online with you (hello, Google). Your post will not be buried among a hundred other posts from a hundred other brands on your users' timeline a la social media.
This is your chance to get one on one with your users, at truly zero cost.
2. Help Google Find Your Ecommerce Site
The largest chunk of traffic to ecommerce sites traditionally comes from search. The results from Q4 2013 for ecommerce, show the share of search growing to 32.6% of all traffic sources, according to research by Monetate.
A regular and active blog is the perfect recipe to stay on top of Google's search radar. Google rewards fresh content, it rewards relevant content, it boosts sites with multiple pages of relevant content, it encourages interaction with users by giving such sites higher rankings.
With an up to date retail blog that engages users, you fulfill all these criteria. Become more findable on Google, get more traffic, and convert better.
3. Get a Personality
A typical corporate blog is an anonymous voice which rehashes routine marketing material on a daily basis. But your blog does not have to be like that.
With the 'no boundaries' characteristic of blogs, you have the option of shedding that stiff corporate upper lip and letting your users take a peek at the real you. This will only bring your brand closer to your users, while infusing a distinct personality into all the everyday corporate speak.
Image source: Star Wars, Flickr
Getting a founder or a key business stake holder to contribute to the blog is a great idea to bring in personality to your blog. Bill Marriot of the Marriot Group of Hotels writes the Marriot on the Move blog and instills the blog with his own personal touch with each piece. The best part is his personalized sign off on each post – "I'm Bill Marriott and thanks for helping me keep Marriott on the Move."
A blog without a voice is just another assortment of articles that abound dime a dozen on the World Wide Web. 
4. Post Shareable Content with No Restrictions
For most of us, online sharing is synonymous with social media. Most brands take elaborate pains to create content that is valuable, entertaining and imminently share-worthy to promote themselves on social media.
The bummer here is that social media is slowly growing more and more unfriendly to organic branded content. An average organic post on social media is seen by just 1-2% of your fans or followers.
Image source: Social Ogilvy
All those hours you spent in brainstorming and creating great content are essentially poured down the drain. Paid advertising on social media however is an assured way to reach out to users.
Don't let the avarice of social media companies drown out great content. Post your content on your blog and reach out to a 100% of your blog followers. It costs you nothing to be visible and assures you an immediate response from your users on your content.
5. Be Seen as an Expert
When you are in the retail business, you probably already know a whole lot more about retail than your user ever would. These tips and tricks that you have learnt over the years, are what help you negotiate the daily ups and downs of your business.
Share some of this wisdom with your readers. They will appreciate your candor and the wealth of first-hand experience that backs it. So if you are a shoe retailer, being regarded as the 'Sole Guru' is not such a bad thing after all, is it?
6. Expand Your Web Presence
Ecommerce sites have an inherent advantage that can sometimes turn around and become their undoing. Most ecommerce sites run into at least a few hundred pages – with dedicated pages for each item listed for sale on the site. This vast number of indexed pages is a great plus from an SEO perspective.
However, most ecommerce product pages have very sparse content describing the product and its benefits. This lack of valuable content brings down the value of those hundreds of indexed pages that the site hosts.
Combat this issue of 'valuable content' by having a quality blog that is an expert in your domain. Share information, give tips and tricks, offer assistance to your users that all tie back to your core business and see how your rankings improve. Most retail blog posts feature multiple links to the product pages on the site. They also feature Calls to Action that drives more traffic back the mother ship. More blog posts = more points of entry to your ecommerce site.
7. Benefit from the Blogger Community
One of the fundamentals of blogging is the interaction between bloggers and their readers. Successful blogs engender a community of readers that interact among each other, share knowledge, news and views and make the brand's blogosphere a collaborative space that increases the brand's cachet among its readers. A prime example of an active and lively community that has contributed to strengthening the brand is the MOZ Blog.
You can also post relevant blog posts from other leading blogs and build relationships with other pro bloggers. This has dual benefits – your readers get more valuable content that they will appreciate and your newly kindled relationship with a fellow blogger could earn you reciprocal posts on their blog, thus increasing your blog's visibility and backlinks. 
8. Educate Users about Your Products
An ecommerce marketer's dream is to keep their users shopping more items in larger quantities and more often. Sometimes, however there are only so many times you can buy an umbrella or a microwave online. So how do you get your users to buy more from you? By educating them of the various cool ways your products can be used (or gifted!)
Inform your users about store developments on your blog and keep them up to date on the latest in technology that enables their purchases. For example, Shopify's touch screen POS system syncs your online and offline products, lets customers browse your full product line and make selections, and lets you process orders from your iPad. Your customers and visitors will appreciate the simpler functionality as well as the peek behind the scenes.
Blogs can be a great instructional medium. With their free flowing structure and unrestricted design options, you can turn your blog post into a video tutorial for your latest product, a step by step 'How to Guide' for a DIY kit you may be selling on your ecommerce site, or even a simple infographic on the creative ways to use an already popular product.
Image source:Buffer introduces a new feature on its blog
 9. Grow Email Lists
Year on year, email marketing shows the best conversion rate among all other marketing tools used by ecommerce sites. This makes your email list one of your most important magnets to pull users to your site to buy more and buy often.
A good blog typically has a "Subscribe to Newsletter" section that is bound to be popular among blogs that give great value to its readers. Special discounts exclusively for subscribing to the newsletter, sneak previews of new collections on the blog and via newsletters, referral bonuses to subscribers, etc. are but a handful of the many, many ways a blog can be employed to build a robust email list.
Over to You
Hope the last few minutes that you spent skimming through this post have given you enough reasons to weave your blog inseparably from your ecommerce site. While creating a blog is simple, nurturing a great blog requires passion, time and effort. A blog can be an ongoing commitment that lives for as long as your business does.
This post was written by Rohan, who creates digital master plans at E2M Solutions for companies seeking advanced search marketing services. He also works on mobile UX improvement for startups and sui generis brands at OnlyDesign.org. Hit him up on Google+ for a chat on any of these areas.