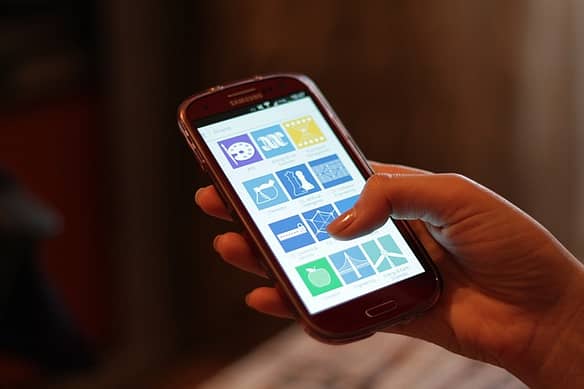 Mobile app development has become a great way to market your businesses. In fact, more than half of businesses have created a mobile app to promote their products and services, if not increase their sales.
In order to encourage your target audience to download your app, you need to point them to your app store. With majority of businesses developing a HIPAA compliant app, however, competition will be fierce at this point on.
You need to make sure that your app store contains information that will inspire visitors to successfully download the app. If done incorrectly, visitors will jump ship to your competitors and download their app instead.
To prevent this from happening, you need to perform app store optimization (ASO). The principles of ASO is similar to its counterpart, search engine optimization (SEO). Whether it's a video game app or productivity app, ASO will take your app store  – if not your business – to the next level.
Read: Top 8 SEO Blogs You Should be Reading
Below are ASO factors that you need to work on to maximize the potential of your app store.
Icon design
The icon will appear as the primary graphic of your app. When displayed on Google Play and iTunes, it is one of the things users will see about your app, aside from the title. Therefore, it is important to create a well-designed app icon to boost click-through to your app store. But before designing your app icon, you need to read and follow the guidelines for designing an icon for Google Play and iTunes.
Additional resources for designing your app icon:
iPhone App Icon Design: Best Practises
How to Create Icons for Your Android App
Target keyword
Determining a target keyword for your app store will help it rank higher on search results when searched on Google Play and iTunes.
To do this, go to Keyword Tool specifically designed for ASO and enter the keyword you wish to rank for. You will also need to choose the country  where you want to optimize and the language of the keyword to see the best results.
Upon searching for the term, the tool will give you related keywords and the different apps that will appear on search results under that keyword. You can use this information to choose which keyword to rank for based on the apps appearing under it that is similar to yours.  Also, you'd want to choose a keyword will low competition (keywords with the fewest results).
Once you have chosen a keyword, make sure to include it on your app title and use it generously in your description.
App description
Aside from using your chosen keyword here to optimize your ranking, be as descriptive as possible about your app.
Highlight the most important information about your app for the first two the three sentences of your description. For this, you will need your copywriting skills at work in this aspect of ASO.
Indicate the other features as short-sentence bullet points so users can easily see what your app is all about.
If you have updated your app to its latest version, indicate the version number, date of update, and the bugs you have fixed in this particular version. Include all the version changes throughout the years so users are aware of the updates made before.
If your app has won awards, reviewed by high-profile publications, or was given a high review by a renown person, mention them in your description.
Finally, include a call to action to encourage users to download your app.
Additional resources for writing your description:
APP STORE OPTIMIZATION (ASO): IMPROVE YOUR APP DESCRIPTION
Screenshots
This isn't necessarily just taking screenshots of your app. You are recommended to add text to the high-quality images you will be featuring on your app store for maximum impact. Also, upload the best two images you have made because these will be the first to be shown on your store.
In essence, how you design the screenshots that will be highlighted on your app store will influence people to download your app.
More resources to optimizing your screenshots:
9 Tips to Optimize your App Screenshots
Why iPhone App Screenshots Matter and How to Make Good Ones
App rating
To increase the chances of your app getting downloaded, you should strive for 5-star reviews from users, which is shown on search results (for apps on Google Play) and your app store.
In the first place, you should make the best app you could possibly make. This will ensure that you are giving users a well-developed and high-quality app, which should compell them to give you good reviews.
To make it easier for users to grade your app, you should include a "Rate Me" feature on the app. Upon clicking on this button, they will be redirected to your app store to rate the app.
If you are given a bad rating, take it constructively and try to figure out how you can improve your app using their feedback.
More resources to increase your star rating:
7 Ways To Get Higher Ranking Positions Through App Ratings
APP STORE OPTIMIZATION (ASO): IMPROVE YOUR APP RATINGS
How about your, dear reader – what other app store optimization tactics and strategies have you done to increase downloads of your app? Share your thoughts by commenting below!
More about mobile apps:
Why Blackberry's Native Twitter App Will Hurt (Instead Of Help) Their App Store
Joomla Lovers May Have The Greatest iPhone App Ever