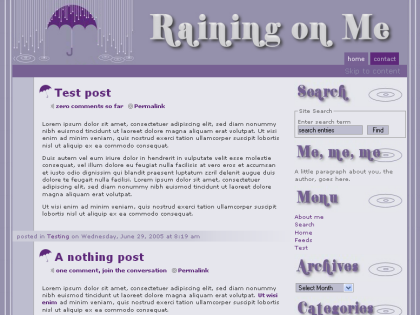 A purple based two column theme coming from Lilac Pixels in Raining on Me.
Customizable header image, sidebar image, css, index, post, search, single, sidebar, category, date, footer, and header php scripts included. Fixed-width design that resizes down to all resolutions. Works fully in both IE and Firefox.
Grab it over at Lilac Pixel's website, along with other themes that have been released.