So the Blogging Pro Theme has been circulating for a while now, and has even been transformed into a Textpattern theme, but has anyone gone beyond uploading and activating it? Yes, and we have some examples for you.
Adding in their own header graphic as well as changing the colors around is Caracasapie.

Another shift in colors and header area is CwickCrown. I love the gray shift.

The most popular shift seems to be towards green, and I have three examples of that. The first example is from ToddNation.com.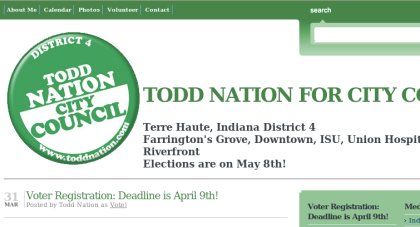 The second is from TalkNewMedia.

Both use very different greens, but both look absolutely great, but the third example is something completely different, and at first I didn't even recognize it as using the Blogging Pro theme and that would be the Expression blog.

Last but not least is my favorite shift in colors for the Blogging Pro theme. It basically flips our colors around in a one-eighty, and you come up with the blog for The Situation.

I am looking forward to seeing more modifications to the Blogging Pro theme, and if you have created a major color or design shift using the Blogging Pro theme as a basis, please let us know.
Also, if you liked the Blogging Pro theme, you are going to love what we have for you coming out tomorrow.