Microblogging service Twitter has recently launched its new design. While the redesign mostly concerns cosmetic changes, and not new features, the Twitter team states that the changes in user interface would make it easier to implement more improvements in the future.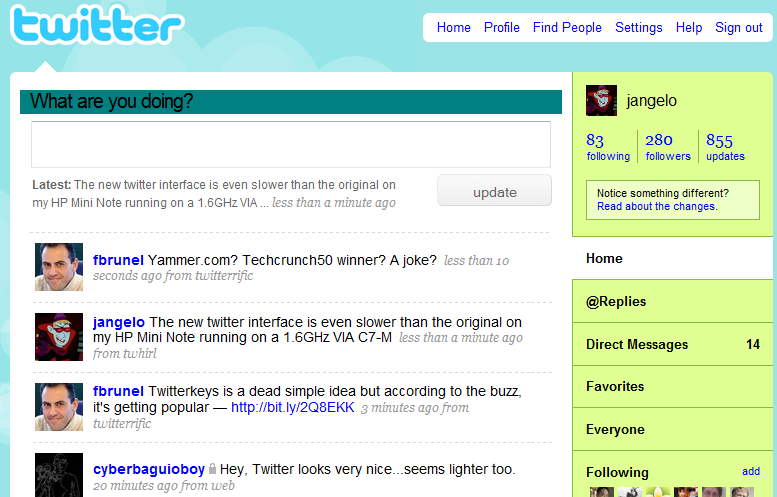 The site supposedly loads faster, with Ajax optimizations. The layout has been streamlined, with the navigation tabs moved and some unnecessary or rarely-used elements done away with or hidden, for a simpler look.
If you have suggestions, comments or if you simply want to compliment the Twitter team for their work, do give them a shout out by sending a tweet that starts with @twitter.
"What about…[your favorite feature request / annoyance]." Please be assured the changes we've made here aren't the only things we want to (or will) change. They're not even, necessarily, the most important. The scope of this project was limited to light-weight front-end work.
They say they have more updates coming, and that they're currently working hard on improving on the back-end.