As a part of their tenth birthday celebration, Blogger.com has recently announced a new feature that displays the profile picture on your Blogger account next to embedded blog comments similar to Gravatars on WordPress.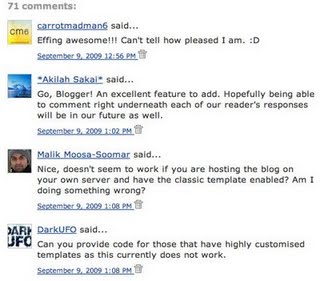 The feature is automatically enabled on all blogspot blogs. To enable/disable the feature, go to your blogs Settings>Comments page and you'll find the option labeled "Show profile images on comments?"

For those who don't have a profile photo yet, Blogger has included a form wherein you could upload a photo while in the comment preview page. The next time you comment on a blogger blog, your profile photo will be automatically added next to your comment.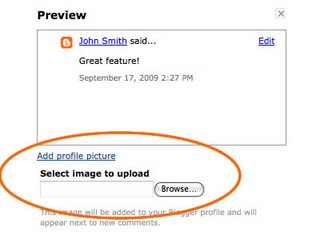 Additional news: A few weeks ago, Blogger launched another new feature called "jump break", which is quite similar to WordPress' "more tag" feature.