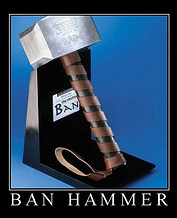 According to the Warrior Forums the plugins of MaxBlogPress have been removed from WordPress Extend without any official, apparent reason. MaxBlogPress is the developer of the popular Ping Optimizer and Stripe Ad plugins.
Anyone who has ever used one of MaxBlogPress' plugins certainly knows to appreciate their value but also has been confronted with the compulsory email opt-in to activate these plugins and has subsequently received regular marketing emails, before unsubscribing.
There have been calls within the WordPress.org forums to ban MaxBlogPress plugins from the WordPress.org plugin repository and it looks as if the plugins have now been banned. I could not find any plugin developed by MaxBlogPress in the repository anymore, all links redirect to the plugins main page.
Let's be clear up front and keep one can of worms closed: The GPL does allow this. Just like donation buttons in themes and plugins are allowed. Even plugins hosted in the official repository. And that's entirely fine, it's allowed by the GPL and a nice way to reward developers and designers. So a forced email opt-in to activate should also be possible or?
[pull]What makes a plugin a premium plugin?[/pull]
Over the last two years the WordPress community has seen a massive shift towards paid, premium themes and slowly more and more premium plugins are available as well. There's no doubt that the ban hammer used on the sponsored themes has helped this new market to emerge and grow.
A great, and probably the best known, example of premium plugins is the excellent Gravity forms. But in the case of Gravity Forms you do not pay for the plugin; the plugin itself can be used freely but you pay for the support license. Excellent and very fast support.
Are the MaxBlogPress plugins 'premium' plugins?
Keeping in mind that MaxBlogPress a marketing specialist is one could argue that every working email address a form of currency is and the plugins thus 'premium' are. We will leave the can other can of worms, whether this is ethical permission marketing or does border on spam, closed.
What do you think, do you use any of the MaxBlogPress plugins? Or did/does the forced opt-in activation put you off and should these plugin types be banned from the directory?
PS: I do think that if you want to install 'unblockable popups' on your blog, you might as well give your email address to a marketeer and stop whining. Both are just as unethical IMHO.
How to activate MaxBlogPress plugins without registration
Mac_Boy's comment got me thinking:
I use the MaxBlogPress plugins by adding a record into the database. That allows me to use the plugin without having to opt-in. If there is a will, there is a way.
I went ahead and installed two MaxBlogPress plugins on my blog: MaxBlogPress Ping Optimizer and MaxBlogPress Stripe Ad and who would have thought it, one trip to http://yoururl/options.php later both plugins were activated without giving out any email address and subsequent subscription to a marketing newsletter. Note that this can easily be changed by MaxBlogPress in future versions.

All you have to do is change the value of the [plugin-initials]_activate to 2 and save the new /options.php settings (note the initials I bolded out above the screencap and initials in the screenshot again).
Update: Chip Bennet has forked several MaxBlogPress plugins to circumvent the activation. Find them here in his WordPress Extend Profile.
Author:
Franky Branckaute
Franky is CEO, Editor and Muppet on Duty at Splashpress Media and sporadically blogs about the professional online life at his personal iFranky blog, when he isn't annoying his colleagues or blog software evangelists. He also is regular Guest Lecturer on all things New Media and 'blogging'. Stalk him on Twitter or on Google+