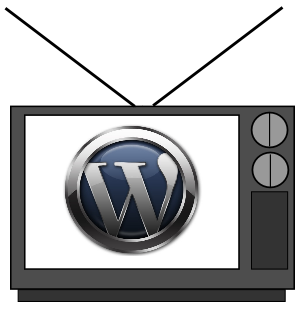 Despite the fact that my Blackberry brothers have been experiencing the joys of videohood on their beloved smartphones, iPhone users (along with their Android friends) have no official way of posting videos to their WordPress blogs.
While lovers of the iDevice can get around this by using BlogPress and CellSpin, the videos are hosted upon YouTube or CellSpin's servers respectively, which may not appeal to many bloggers.
This all may change thanks to the release of Google's Nexus One, not to mention WordPress's upcoming Android app (which has been in the works since last October) in which WordPress may finally embrace mobile video blogging via VideoPress.
Although VideoPress is a premium service that would leave one $60 poorer, it may be a viable option for professional bloggers who do not want their videos reposted all over cyberspace (via YouTube) or inherit high bandwidth bills.
While Automattic has yet to reveal anything regarding their upcoming plans in the world of mobile, with more smartphones boasting video camera's with higher resolution, we may finally see WordPress embrace video support later on in 2010.
Author:
Darnell Clayton
Darnell Clayton is a geek who discovered blogging long before he heard of the word "blog" (he called them "web journals" then). When he is not tweeting, Facebooking, or blogging about space and his beloved iPhone, he enjoys running, reading and describing himself in third person.