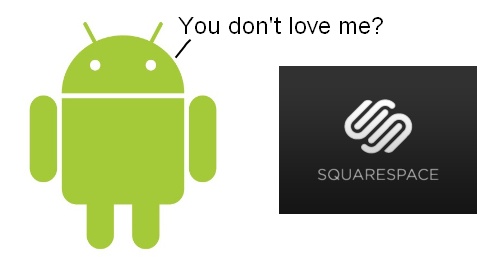 After surviving Apple's draconian app approval process last year, Squarespace was finally able to launch an official iPhone app for their users.
While the company is already making plans on unleashing the next update for the iPhone app (which will include comment moderation–just like their rival WordPress), the company is currently taking a "wait and see" approach when it comes to Android–despite the demand.
(Jeff from Squarespace) To those asking: We do not have plans for an Android app at this time — we're waiting until the platform is a bit more polished before we jump in. Perhaps a bit later in 2010.
Jeff made these comments in December before Google launched Android 2.1 within the Nexus One.
Hopefully the Squarespace team reconsiders embracing Android sooner, as "Droid lovers" currently have no way to natively blog upon their various Google phones–not even via third party apps.
Author:
Darnell Clayton
Darnell Clayton is a geek who discovered blogging long before he heard of the word "blog" (he called them "web journals" then). When he is not tweeting, Facebooking, or blogging about space and his beloved iPhone, he enjoys running, reading and describing himself in third person.