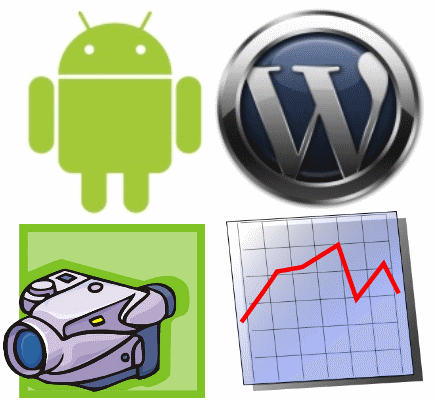 After stumbling upon signs that WordPress was creating an Android app earlier this year, Mashable broke the news that the app has officially entered Google's playground, thanks in part to Dan (from wpToGo).
While the WordPress team has created a video highlighting many impressive features (note: reply to comments within the app?! Dude!), what's really interesting is WordPress's plans to add video support and native stats within the app itself.
(Dan Roundhill) It's been a busy few months for me. wpToGo has grown up and become the official WordPress client for Android! I added a lot of new features to it including creating and managing pages, replying to comments and a lot more! I'm also very excited to open up the app to the developer community to make the app super awesome! Video upload? Stats viewing? UI Sexiness? All should be coming

(Note: Emphasis Mine)
By baking in video uploading and stats within the Android app, WordPress may have just created the most powerful mobile blogging app ever–at least across the 3 of the hottest platforms (Apple, Android and Blackberry smart phones).
In order for iPhone lovers (like me) to duplicate the same functionality upon our iDevices, we not only have to download the official WordPress app, but two other third party apps as well (BlogPress and Statistics for WordPress).
Although there is still no word whether WordPress will release video support for their iPhone app, their entrance upon Android should help make the mobile Google OS a little more relevant and may help convince rivals (like Squarespace) to throw their hat into the Android ring as well.
Author:
Darnell Clayton
Darnell Clayton is a geek who discovered blogging long before he heard of the word "blog" (he called them "web journals" then). When he is not tweeting, Facebooking, or blogging about space and his beloved iPhone, he enjoys running, reading and describing himself in third person.