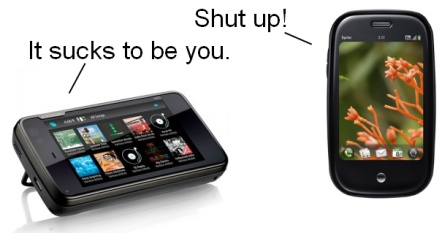 After releasing official apps for Blackberry and Android phones (not to mention updating their iPhone app), it looks like WordPress will be releasing an official Nokia app in the not so distant future.
(Official WordPress Blog) We are very excited to share with all of you that in the coming weeks we'll be opening up a beta test for the official Open Source WordPress for Nokia app. For developers who are interested in getting involved, we just opened-up a dev blogwith details, links to the source code and trac tickets, and an early alpha build. We'll be leveraging the Qt framework which means will be able to support both the S60 and Maemo platforms.
WordPress has already created an official blog for Nokia, although right now it is currently protected.
While I am surprised WordPress is supporting S60 (as even Nokia gave up on Symbian), I am glad that they are showing some affection towards Maemo which could rival Blackberry, Android and iPhone devices (provided they come out with some decent hardware to match the mobile OS).
Missing from WordPress's "smartphone celebration" was Palm Pre, which despite receiving glowing reviews has yet to attract the big WP's attention.
Although there is an unofficial WordPress app coming to Pre lovers courtesy of Keen Studious (hat tip: Pre Central), there is no word on when Keen's premium app will appear live on the webOS market.
Hopefully WordPress will give the Palm Pre a second (or perhaps even a third) look, as having an app upon every major smartphone could help WordPress achieve blog domination (at least when it comes to mobile devices).
Author:
Darnell Clayton
Darnell Clayton is a geek who discovered blogging long before he heard of the word "blog" (he called them "web journals" then). When he is not tweeting, Facebooking, or blogging about space and his beloved iPhone, he enjoys running, reading and describing himself in third person.