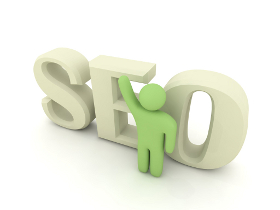 I came across 3 great articles about SEO that are especially helpful if you're new to the field.
Also, these articles are great if you're confused about SEO. The search industry can be a confusing one because there are many spammers spouting off misinformation to get more sales. But the articles are solid and contain useful advice.
Another reason I like them is because they're written by Brian Clark, who I consider to be one of the best writers in the blogging field. Brian has a lot of experience as a copywriter both offline and online. He's able to take complex topics and explain them so that they're easy to understand.
So, free up some time, grab a cup of coffee, and check out the following articles if you want to know the fundamentals of SEO including why it still matters.
1. Does SEO Copywriting Still Matter?
In this article, Brian gives reasons why SEO is a very effective traffic technique. Over the last couple of years, there's been a lot of buzz about social media. But Brian talks about a survey that shows that using a search engine is the 2nd most common internet activity after email. With all those people using Google or other search engines, it makes sense to do SEO to maximize your traffic.
Also, Brian talks about the importance of getting links and writing SEO copy.
2. Five Areas to Focus On for Effective SEO Copywriting
In this article, Brian gives 5 onpage elements that you should focus on to improve your rankings. Fortunately, implementing his advice won't be a time consuming task.
Onpage SEO is easy to do and once you get into the habit of doing it, you'll see an increase in search traffic.
3. Does Writing for People Work for SEO?
This is my favorite article out of the three. In it, Brian blows up the myth that writing for search engines is different from writing for people. That may have been the case many years ago, but the search engines have gotten much more advanced. These days the best SEO writing methods are geared towards human readers not just search bots.
But make sure to read the article since Brian explains what he means when he says writing for people. It might not be what you think.
Dee Barizo is the resident SEO geek. He used to work full-time for Sea Waves as a search marketer. He currently does freelance SEO work.