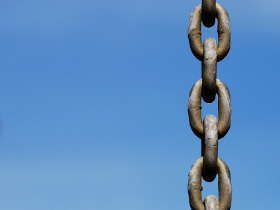 Creating content that attracts links is one of the most efficient ways to build links. Link building is usually a time consuming task so anything that makes it easier is a welcome strategy.
If you read about linkworthy content, you'll often find articles about the qualities the content should have. For example, some SEO experts talk about using humor or controversy. Others say you should be the first to scoop the latest news while there's another camp that recommends giveaways and contests.
While these tips can definitely help, I favor a more pragmatic approach. I like to look at the content in my niche (including my own) that's already getting links and then create similar content. I like this tactic because it takes a lot of the guesswork out of the equation.
What's Already Working?
First, check out your referral stats to see what types of content are already attracting links. Also, you can look at the trackbacks in your comment section.
A couple weeks ago, I did a quick scan of my stats and found that 90% of my natural links were pointing to a certain kind of resource post. With this information in mind, I started publishing more of these posts. As a result, my links and traffic have gone up significantly.
Second, when examining the links of competitors, look at the blogs with mid-level traffic instead of the super popular blogs. The A-listers tend to get links because of the sheer size of their audience even if their content is not particularly link worthy.
Once you've looked at a couple blogs, you should have a good idea of what attract links in your niche. Then, publish similar content and you'll be on your way towards a strong link building foundation.
Dee Barizo is the resident SEO geek. He used to work full-time for Sea Waves as a search marketer. He currently does freelance SEO work.