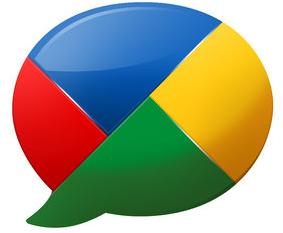 It's now been exactly one month since Google launched Google Buzz upon the general population, and as expected the service has not exactly been a hit amongst the masses.
However, like its Friendfeed predecessor, Google Buzz is slowly becoming a hit amongst many in the tech blogosphere, and I'm beginning to see even art bloggers embrace Google Buzz (as they can easily display their albums to the delight of their fans).
For those of you who are more interested in using Google Buzz as a micro blogging service, here are 3 iPhone apps you may want to check out.
Buzzie
Launched with much fan fare throughout the blogosphere, Buzzie is thus far the most elegant Google Buzz app upon the app store, which basically allows you to post status updates, search for new friends and find nearby buzzers on a Google Map (note: be careful who you contact though!).
You can even download images that you see from within your buzz stream, although there is currently no way to upload any pictures to your stream from the app itself (note: this is unfortunately due to Google's limitation of the API, which they are promising to resolve in the near future).
Buzzie is currently selling in the app store for about $2, although the price will go up once Buzzie 2.0 hits (which will hopefully have image and video support).
Buzzr
Created by I See U, Buzzr is at its very essence the mobile web app of Google Buzz with one extra feature: image uploading.
Buzzr gets around Google's lack of "developer foresight" by utilizing Twitpic, a popular third party image service for Twitter.
Unfortunately there is no way they can associate your image with your Buzz account (so all images uploaded are public), although hopefully they will give users other image uploading options in the future (perhaps via Picasa or Flickr?) as Twitpic can be very slow sometimes (especially during lunch).
Buzzr is currently selling for about $1 in the app store (which is perfect for a blogger short on cash).
Ultimate Notifier
While technically a push notification app, Ultimate Notifier is one of the first push services that officially supports Google Buzz (which is helpful if you are gaining a following with the service).
Priced at around $2, Ultimate Notifier may help satisfy your buzzing urge, although if you have purchased another push notification service (like Boxcar) you can simply type in your buzz feed address in order to receive notifications.
Any others?
These are the only 2 Google Buzzing apps (3 if you include Ultimate Notifier) that survived Steve Jobs app approval process, although developers are busy creating more apps for the iPhone (and hopefully other smartphones as well).
Author:
Darnell Clayton
Darnell Clayton is a geek who discovered blogging long before he heard of the word "blog" (he called them "web journals" then). When he is not tweeting, Facebooking, or blogging about space and his beloved iPhone, he enjoys running, reading and describing himself in third person.