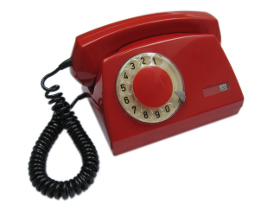 I've argued before that writing guest posts is the best SEO strategy for bloggers. But how can you implement a guest posting campaign that's both efficient and effective?
In this post, I'll share my favorite method of guest posting that's given me a lot of link building success. I call it the "Cold Call Guest Post Method".
It's probably not the best name since cold calling has bad connotations. But the method has worked very well for me and the bloggers I targeted have been very happy with my guest posts.

Guest Posting Made Simple
Basically, you find a blog with good stats. Next, read their last couple of posts to get an overview of their type of writing and their audience.
Then, send the blogger a guest post that fits their blog and their audience. If they use images, find good images. If they write in a scholarly formal tone, use the same tone. Of course, do not stray from the blog's topic.
That's all there is to it. You don't have to make guest posting complicated to be successful.
Some people advise on building a relationship first before sending a guest post. This advice is great because networking does yield many benefits. But if you just want to build many quality links as quickly as possible, I would skip the networking stage and just send them your guest post.
I call it the cold call method because you'll be targeting total strangers. This tactic may not seem like it would work, but bloggers love free content as long as it's well-written and relevant to their blog.
Again, the key is relevance. Obviously, you want to write a high quality post. But you'll really catch the blogger's attention if your post fits their blog and is valuable to their audience. One way to do this is to include relevant links in your guest post to old posts on their blog.
A great example of this is on Copyblogger. If you look at the guest posts there, you'll see that they link back to old Copyblogger posts.
Rejection Just Means a New Opportunity
What happens if you get rejected or don't receive a response? Well, I'm glad you asked.
It defintely doesn't mean you wasted your time. You have a great post you can publish on your blog. Or you can find another similar blog and send it to them.
Over to You
Have you ever sent a guest post to a total stranger? If you have, how did it work out for you?
Dee Barizo is the resident SEO geek. He used to work full-time for Sea Waves as a search marketer. He currently does freelance SEO work.