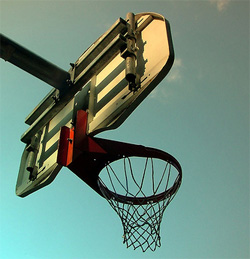 This is a guest post written by Ann Smarty, founder of My Blog Guest, a community for guest bloggers.
Accepting guest posts on your blog is a great way to give your site fresh insight and to offer some variety. Most of popular blogs in any niche take advantage of guest contributions for a few reasons:
Guest authors bring in new ideas and unique style. They also contribute some new information you were not aware of (and thus make your blog comprehensive). Here's a simple example: as a search expert I am aware of quite a few search tricks few people know or use. Therefore my post on using Google creatively to save money on a popular personal finance blog seemed so fresh and interesting to the blog author and the readers.
Guest contributions allow you to take a day off. No, seriously, blogging is a continuous commitment. It is so refreshing to take some rest and relax while keeping your blog updated. I do agree you shouldn't overuse that because your blog might lose voice but keeping one day a week for guest contributions is a great idea!
Guest contributions can be an awesome source of inspiration. You blog daily and a day comes when you realize you don't know what to write about. You have no ideas and everything that comes to mind have already been covered. Now imagine that a new person enters your community and offers something completely different. Or maybe he even writes something that you have already mentioned – but he uses a unique style, a different perspective and a new format. And your readers find that awesome! Now you feel inspired! You feel you know how to re-use your previously published ideas to find new ones and how to re-think your previously published opinions to spur new discussion.
So I guess, the benefits of accepting guest posts are quite clear. Now, let see how to do that painlessly, almost effortlessly and to the maximum efficiency.
1. Clearly Invite Guest Posters
People reading your blog will most likely want to guest post one day. Or at least they will know that you accept guest posts and will then invite their friends who happen to look for guest posting opportunities. Therefore making it clear that you are looking for guest contributions is such a good idea.
The best way to encourage guest articles is to do the following:
Post an announcement at your blog inviting guest contributors.
Create a static page explaining how to submit a guest post and link to the page from your blog main navigation menus.
A good way to name the page is one of the following:
"Submit a guest post" (if you are looking for one-time contributors);
"Write for us" / "Become an author" (if you are more interested in regular contributors).
This will both tell your readers that you accept guest posts and also will help those using Google to find guest posting opportunities to come across your blog.
2. Clearly State Your Guest Post Requirements
Guest posting is not a new concept but the process as well as rules are still undefined and can vary from blog to blog. Besides, you don't want to spend plenty of time editing the submissions, so you need clear guidelines to keep the low-quality guest posts to minimum.
I don't like long lists of rules because people tend to never read them all, so be sure to only list what is really important.
Consider the following guidelines to be included for example:
Required topics (This especially makes sense if you only want contributors to write on some specific topic that you want to cover on your blog but don't have expertise in);
Minimum post length (This one may seem superfluous because it somehow limits the author's creativity: people can actually be brief and provide great content at the same time. But per my experience, this one is required to cut down on short incomplete posts written for the sole purpose to get a link back).
Post formatting requirements (Would you like the post submitted in HTML? Do you use H2 tags?)
Requirements to post images (Would you like the author to submit a related image? Would you like the image to be properly licensed and attributed (I bet you would!))
Re-publishing terms (I for one always require that the post remains never republished for the lifetime of my blog for the fear of duplicate content issue and to maintain my resource uniqueness and quality).
By-line requirements: How many links are allowed from the author's bio?
It is also advisable to let the guest posters know about your editing policies. I usually state that I will only edit the posts for minor grammar mistakes and add contextual links to the related articles from my blog.
3. Clearly Describe the Post Submission Process
The easier the process of submitting the post, the better. People prefer doing it in various ways from emailing the post to adding each guest contributor to their WordPress blog authors (I myself use all of the ways for various blogs and purposes).
Here are the two ways that look convenient both from the blogger's and author's perspectives:
1. Grant access to your blog WordPress wp-admin and let contributors upload posts.
The method has two great advantages:
It is very handy for managing regular contributors who submit posts monthly or weekly. This way, they can easily log in, upload and format posts to submit for your review.
It is very encouraging for the guest authors to submit more posts. Next time they have a solid post idea, they will come and write the post for the blog they have access to.
If you choose this method, be sure to check my post listing some essential WordPress plugins that make the process of reviewing the guest post and notifying the author of the status easier and faster.
2. Create a form for submitting guest posts
This is an ideal method for those looking for quick one-time submissions. I have such a form for one of my blogs inviting to submit short actionable search tips. You can go with a simple form most of us have for contact page but to ensure high-quality and thorough submissions you'd better create a form that:
Allows to upload or attach images;
Has a separate fields for the post title and the author's bio;
Has a reliable CAPTCHA (but the one that is possible to pass for a human being);
Supports HTML (or even has an HTML editor);
CformsII is a good plugin to consider for that.
And how do you encourage guest contributions and make the submission process user-friendly?
---
Ann Smarty is a search blogger and social media enthusiast. If you are serious about guest blogging, join the forum started by Ann – My Blog Guest. My Blog Guest is a good place for those who plan to accept guest contributions on a regular basis or look for guest posting opportunities on popular blogs in various niches.
Follow Ann Smarty on Twitter: @seosmarty.
Post image by JoshuaDavisPhotography. COM