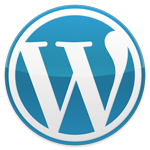 In an age where every tech company is launching online profiles to help people find the real you (a huge problem online), WordPress goes one step further by not only spicing up its Gravatar feature, but by forcing users to verify that they really do own the links.
(Official WordPress Blog) What if your Gravatar wasn't just an image that showed up when you comment, but you could attach more of yourself to it to better represent your style, flair, and personality not just with more photos but with links to all the cool stuff you're doing around the web. […]

You'll find some cool features on the new profiles: you can have a gallery of your favorite photos, add a variety of contact methods, and link your other profiles. Every linked account is verified so you know it's not an impostor, and we also might be able to do cool stuff in the future like aggregate your content or update your avatar in multiple places when you update Gravatar.
Ensuring that links added to your profile are verified helps fight of fake profiles, which spammers might create in order to draw traffic to various pages (all the while claiming to be you).
WordPress allows users to link to profiles on not only various social networks (like Twitter, Facebook, Friendfeed, etc.) but also profiles from other blogging platforms as well (with the exception of Typepad, who is mysteriously absent).
The feature is thus far in beta (so the profiles are not public yet), but bloggers should seriously consider creating a Gravatar profile (regardless of platform) in order to help avoid misidentification online (and yes, I speak from experience).
Author:
Darnell Clayton
Darnell Clayton is a geek who discovered blogging long before he heard of the word "blog" (he called them "web journals" then). When he is not tweeting, Facebooking, or blogging about space and his beloved iPhone, he enjoys running, reading and describing himself in third person.