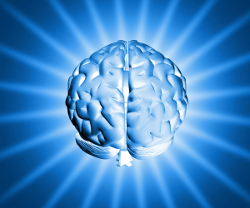 The best link builders have figured out why webmasters link to other sites. Armed with this knowledge, they are able to build the toughest links and gain a big SEO competitive advantage over their competition. While the psychology of link building can be complex and nuanced, I think you can simplify it somewhat with a few broad foundational concepts. Here are three big reasons why people link out.
Why People Link Out
Relationship
I experienced first hand the power of relationships in the link building process. There is a blogger in a gaming niche I work in that gets a lot of links. I consider his content to be average. In my mind, there are better blogs in the niche that are overlooked and deserve more link popularity.
But when you look at the blogger's Twitter account, you realize that he knows a lot of the top bloggers while the overlooked blogs don't. This explains the discrepancy.
Just like in the real world, you can go really far with networking skills. The top link builders have figured out a way to build friendships with many influential webmasters and their relationships have helped them get a lot of great links.
Education
If you are able to teach others through your content, whether your own blog posts or guest posts, webmasters will be appreciative and will pass on your content to their audience.
But the key is creating unique content. Creating content that's common knowledge in your niche will have a much less chance of getting linked to. You don't have to create something totally new though. You can try communicating an existing idea more clearly, saying it in a unique way, or elaborating an old concept that's misunderstood.
Entertainment
To apply this element to your blog, it's helpful to think of current entertainment formats. Video is probably the most common format. So, you could think of the different factors that cause people to watch TV shows and movies. Consider the different categories in these industries like drama, comedy, action, and mystery and try to apply the relevant ones to your blog.
The central factor to the entertainment industry seems to be storytelling. Without a story to tell, it can be very difficult to entertain others. But if you tell stories, you'll be memorable and attract links.
Also, ask yourself, what do you find entertaining in your niche? Communicate those things clearly to your audience. If you find something entertaining, there's a good chance others will too.
Of course, these three reasons are not mutually exclusive. In fact, if you add more of each element to your link building campaigns, your chances of link building success will greatly improve.
Dee Barizo is the resident SEO geek. He used to work full-time for Sea Waves as a search marketer. He currently does freelance SEO work.