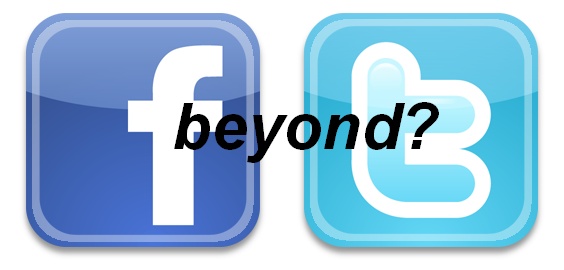 Whether you choose to blog for passion or profit (or if you are lucky, both!), the goal of every blogger is to ultimately increase their influence.
While many bloggers promote their posts through Twitter (via Twitterfeed and FeedBurner), email subscriptions or Facebook pages, very few go beyond the email and the "social share" giants.
For those seeking to expose their blogs to a larger audience, here are 4 ways to promote your blog to a larger audience.
Oh, and by the way, you do not need WordPress in order to use these tools.
Mobile Apps
I know, you are probably thinking "Why do I need a mobile app when RSS is available?"
Answer: Because many people do not use RSS feeds either from ignorance (as in they do not know what RSS is) or preference, which probably explains why many blog sites are launching native apps across various smart phones.
For bloggers unwilling  or unable to create their own app from scratch, they can outsource the job to companies like AppMakr and 32Apps (the latter which is from the geeks who created BlogPress).
Note: I would only recommend this route if your blog is receiving a lot of traffic from mobile devices (preferably over 10%), otherwise you might want to simply make your blog mobile friendly.
Podcasting your content
Although I personally love to read, I do know plenty of people who loathe reading either because they feel like they read too much (at work, school, etc.) or they lack the time and patience to read through the news–let alone your blog.
Ironically, many of those same individuals love to listen to books, news, etc. on their iPods, Zune's and various other music players while on their way to work or (unfortunately) during work as well.
Bloggers desiring to have their content spoken to a new audience may want to try out a service called Odiogo, which can convert your text posts (via RSS) into an audio format for free.
From there readers can sync your converted audio posts into their music player, and listen to your latest rants, insights or tips from your blog.
Note: Odiogo does use a mechanical voice (which may not appeal to a few users) but if you are able to produce quality content then you may reach a whole new audience.
Printer Friendly Posts?
Believe it or not, there are many people who may want to print off a blog post for either research (which is common if you blog about anything scientific) or to share it with their computer hating friend (who may not love looking at computer screen monitors).
The last thing you want them doing is to copy and paste your content (minus the credit) onto a Word document because they could not figure out how to print from their browser (or they were too lazy to discover how).
In order to be cited offline (just as you would love to be cited as a source online) bloggers may want to consider using Add To Any which (via Print Friendly) will enable them to print out a post from your blog.
Note: WordPress.org and Blogger users can simply click here to integrate Print Friendly directly within your blog.
Other Ways To Share
If readers know of any other ways to promote your blog (outside of social networks and email please–also no phone calls either), feel free to let us all know in the comment section below!
Author: Darnell Clayton
Darnell Clayton is a geek who discovered blogging long before he heard of the word "blog" (he called them "web journals" then). When he is not tweeting, Facebooking, or blogging about space and his beloved iPhone, he enjoys running, reading and describing himself in third person.