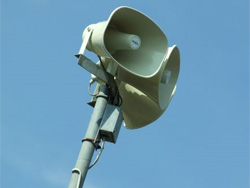 Aside from traffic, one metric that makes bloggers really feel accomplished is the volume of comments they are able to attract.  A blog that generates intelligent conversation between visitors is more likely to get "sticky" visitors who will return in the future.
But all comments are not created equal.
While I am thankful to everyone who takes the time to leave a comment (well except for those annoying Russian spammers), I do think each blog commenter can be categorized into general groups.
The Correctors.
They point out typos and factual errors. Look how smart I am.  They get off on getting you with your pants down.
The Congratulators.
A pat on the back is nice, but after awhile, it's not worth much coming from the same person over and over again.  Some people think they can brown nose their way to success. This person sees something in you (yes, you should be flattered) and wants to ride your coattails to success.
The Virgins.
For this crew, it's all about doing it first.  The want to devirginize your blog post by leaving the initial comment.
The Traffic Seekers.
They know leaving comments will drive traffic back to their site, so they latch onto your blog hoping for some clicks.  If one of their comments generates some traffic for their Web properties, they'll come back for more.
The Contest Sluts.
Driving your exit rate numbers sky high, these are one-time visitors who have stopped by to see what they can leach off of you.
The Scum.
This group if sub-humans includes spammers, link baiters and cyber-criminal types.  They'll often leave comments in other languages or post short/generic notes that they hope will get past your human filter.
What circumstance is most likely to get you to leave a comment on a blog?
After working for FOX News and MTV Networks, Andrew G. Rosen founded Jobacle.com, a career advice and employment news blog. He is also the author of The Exit Guide: How to Leave a Job the Right Way.