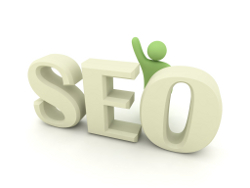 Many bloggers are concerned about branding, credibility, and being perceived as an expert over getting a lot of raw traffic. Of course, they don't mind getting traffic but for various reasons, they choose to focus on those other elements. As such, they don't do a lot of SEO because they think that SEO is a traffic-generating technique. Instead, they do other activities designed to build their brand like creating high quality content and social media marketing.
However, I think they misunderstand SEO. SEO is not just a strategy to get more traffic. It can also build your brand and credibility and make your site a top site in the eyes of many people.

The Non-Traffic Benefit of Top Rankings
Think of the top 10 sites on Google for any given keyword as recommendations. Because these sites are on the front page of Google, people believe that they are high quality and trustworthy. The vast majority of searchers do not go past the first page.
Internet users are busy people so they look for shortcuts to determine the quality of a site. One of those shortcuts is using Google as a recommendation tool. They don't have time to research a niche to find out the best sites so they rely on Google to select them.
As long as your site isn't totally awful, it will be perceived as an authority in your niche if you have top rankings for important keywords.
Google gets millions of searches every day so you can build your brand quickly by ranking for a couple high-traffic relevant keywords.
Dee Barizo is the resident SEO geek. He used to work full-time for Sea Waves as a search marketer. He currently does freelance SEO work.