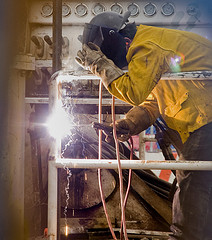 This is a guest post by Onibalusi Bamidele, a 16 year old young entrepreneur.
Building a better blog is not that easy, it requires dedication and sometimes it requires parting with your money. Why build a better blog you ask? Building a better blog is critical to your online success and all the elements listed below will help you have a better blogging experience.
Nice Design
So many people think this is not a criterion but so many people tend to leave some blogs if it does not have a good design. You need to have a nice and good looking blog, that has a
better design and that easily draws people attention. They all want information and there are several places to get the same information you provide on the internet so you have to give them a good reason to even read your blog, a good design comes in in this place because so many people believe people with good designs have good content while
those with a poor design have poor content. It might not be easy to get a free wordpress theme that will help your blog look more unique, you might need to buy a premium theme which makes your blog look even more better. The Thesis wordpress theme is a good example to use, you can get a custom designer to help you customize it to the look of your
blog. You are parting with your money but having the right theme will pay off later.
Brand Your Blog
Yeah! You just got to do that! You have to brand your blog so that anybody who comes across it has it's image in their head thereby making it difficult for them to forget about it. Your brand should be used anywhere you go, it might be a custom logo, a great avatar or any other thing you think brings about a good and successful branding. You might also brand your blog with a unique characteristics that is found in you or your blog only, it might be your unique writing style or just something special about your blog and your blog only that will make people remember you easily. You can also brand your blog out side your blog by doing things such as guest posting and networking. Branding is important to build a better blog.
Self-hosted Blog
Oh! What does this have to do with building a better blog you ask! Survey
has shown that majority don't count bloggers with free blogs as serious bloggers and they tend not to buy from them. You might not be able to believe this until you test it yourself. I have heard someone say that the day he moved to his own self-hosted blog was the day his feed subscriber doubled. Host yourself, this makes you look more serious and also in control of everything, you fate cannot not just be decided by a free web host or blogging platform that might decide to close anytime. With a self hosted wordpress blog, in fact "the world is yours". You can do anything with your blog, you have any type of customization done to your blog, you can install so many plugin and there is no "KING" that will be giving you rules on how to handle your blog.
It Is in What You Write
Yeah! You heard it right, you have to write quality articles that will make your readers feel your passion for your work, that will make your readers know that you know what you are saying and that will make them place you as an expert in their heart. So many people have been able to market the so much junk but I will tell you as I always tell others, "a time will come when the weeds will be weeded out from the plants", that is when those that
deliver value will begin to reign while those that do otherwise will suffer for it. Quality content is a major factor for building a better blog, utilize it and utilize it well for your success. Why do you think people will leave other blogs to come and sacrifice their time
on yours? It is because of the value you provide!
Personality
So many people don't even have an about page, many of them don't know the importance of this. My about page is the most visited page on my blog, many people want to know who you are, serve great content on your blog and then have a nice about page telling them about you, what you like and what you hate, your age country and any information you might want to reveal but be careful not to reveal too much information. Let your personality also reflect in your
writing, let them know you are human like them, you love to be cared for and you love to care for others, let them know you are not there just because of the money. Be personal!
Be Focused
Try to be focused on the subject you blog about, don't blog about goats today and vegetables tomorrow and then vehicles the following day. Try to be focused, try to center on a particular topic, it is better to be an expert in one niche than to be nobody in ten niches, being an expert can open many other opportunities for you.
Being focus also helps your readers to take you as somebody serious and not just a casual somebody. Just think of when you went to a blog talking about everything last, you only like to visit the one that has enough solutions to your problem and not just read about "SEO" and move over to "how to cook vegetables".
Interact
Many people think a blog is just for posting blog posts and expressing your idea! No! I say No! a blog is more than that, a blog is a mini community, your blog should be a place for you and your readers to interact, you should be able to share ideas and experiences through the comment section, try to reply to most comments on your blog, engage your readers, be happy with some sort of criticism as it helps you learn more and be happy also when encouraged (I know some people will tell you to be careful!, this is a blog, Isn't it). Just make sure your readers are engaged on your blog, bring a cause for a debate, imagine a debate that lasted one week in the comments section, do you ever think those who debated for one week will ever forget your blog?
The 7 tips above are tips to build a better blog, a better community. Use them to your online success.
---
Onibalusi Bamidele is a young entrepreneur, he shares tips on blogging and make money online on his blog at http://www.youngprepro.com. You can get his free ebook "7 keys to build a better website" here.
Photo credit: Tracy Collins.