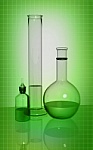 Chemistry.
What comes to mind when you hear this common word?
For most folks it conjures up images of mutual attraction, first dates and butterfly flutters.
It's that undeniable "something" that let's you know that you're in the midst of something special.
In science it's the combining of different gases, elements, and substances to create a reaction.
In blogging it's a must-have to attract and maintain readership in a fiercely competitive environment.
Why It's Important…
The average American is bombarded with hundreds of daily messages.
We've got Email, text messages, commercials telling us how we need to look better and do more. And directives to "buy me," "choose this" and "act now."
Then there's billboard ads, the daily news, junk mail, Ebook offers, internal memos at work, spam mail, and subliminal messages as well. Whew!
Add to this the fact that many of us are dealing with a shortage of time to get everything done and short attention spans to boot!
So in order to successfully manage the madness, we "filter".
Think of it this way.
Blog reading can be compared to channel surfing and TV viewing. You've got about 30 seconds to "win friends and influence people" or risk the fatal "click" where a potential fan has gone to another site or another task on their to-do list.
And you've lost them. Maybe just for today…maybe forever.
No pressure, just something to think about. 🙂
How to Create Chemistry
Whether personal or professional the main ingredient of creating chemistry is "connecting" on a core level. For me, blogs with chemistry have a conversational quality. A feeling that there's a dialogue going on, not a monologue. You feel like you know the author, or at least that you'd like to. There's a display of personality without being too "personal." Wouldn't you agree?
Once you build a relationship, your "rep" and a rapport, things will change a bit. Readers come to know your work and your worth and are more likely to excuse an "off day" in terms of "perceived brilliance."
Here are four clever and creative ways to create chemistry with readers and keep them coming back for more.
1. Understand their needs.
Most blog readers want quality, concise content that helps them to feel better about their current situation or teaches them concrete ways to improve upon it. Give it to them. Quickly.
2. Don't fake the feeling.
If you're passionate about what you provide, readers will feel it and be receptive to receiving it. Be sincere and authentic. There are millions of bloggers, but only one you.
3. Have an "informed" firm opinion.
Don't be afraid to take a stand on issues even if you seem to be in the minority. You may not win a popularity contest, but you'll inspire dialogue and intelligent debate. And you'll likely be remembered.
4. Write well.
In this day and age when people read less than they used to, (due to time constraints), content is still king. To build and maintain readership, it's still important to "woo" with words.
What's your take on this topic? Do you think it's possible to create instant chemistry with audiences? Have you ever read someone's work and liked that person immediately? Is the 30-second rule fair?
Jennifer Brown Banks is a veteran freelance writer, popular relationship columnist, and Pro Blogger. When she's not immersed in the world of words, she digs simple pleasures like cooking, Jazz music, Karaoke and a good cup of tea. She is the former Senior Editor of Mahogany Magazine.