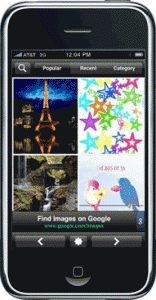 Regardless of whether you choose to blog upon the computer, a cell phone or your glorious iPad, one thing every blogging pro can agree on is the need to monetize their blog.
Although some bloggers generate revenue based on services or affiliate links, the vast majority rely upon advertising (like Google Adsense) in order to pay the bills.
While many bloggers are experts when it comes to monetizing their sites for the notebook and desktop crowd, very few consider advertising for the mobile audience.
For those desiring to make every post count, here are 3 ways to monetize your mobile friendly blog.
Google Adsense
The first option should not be a surprise, although many bloggers still do not realize that Google offers mobile advertising for blogs.
While these ads are not exactly "flashy" or attention grabbers, they are compatible with most mobile devices and can help a blogger earn an extra few bucks (or a few hundred) at the end of the month.
Admob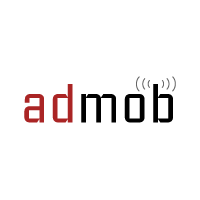 For those seeking richer ads (literally), Admob provides bloggers with ads that actually attract attention and (depending on your blog traffic) has a slightly higher payout than Google AdSense mobile.
If your blog is receiving an enormous amount of traffic from smart phones (especially from either the iPhone or Android devices), then Admob will compliment your site very well.
Note: Currently Google is in the process of acquiring Admob (pending court approval), although the search engine giant has not revealed on whether it will keep Adsense mobile and Admob separate or merge them together.
Quattro Wireless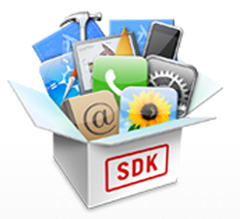 Unless you're a tech blogger, Quattro Wireless is a name that will probably bring up puzzled looks and blank stares–unless you were watching Apple's iPhone OS 4 keynote in which Apple mentioned they're revolutionary iAds.
Currently owned by Apple, Quattro Wireless (via iAds) can help bloggers monetize your blog both upon the mobile web as well as upon a native mobile app, the latter which may appeal to bloggers due to Apple's interactive "emotional ads" (at least according to Steve Jobs).
Any other suggestions?
These three options are not the only ways bloggers can generate revenue from their mobile audience.
If anyone has any other suggestions on how to monetize their blogs via mobile, feel free to share your wisdom with the rest of us in the comment section below.
Author:
Darnell Clayton
Darnell Clayton is a geek who discovered blogging long before he heard of the word "blog" (he called them "web journals" then). When he is not tweeting, Facebooking, or blogging about space and his beloved iPhone, he enjoys running, reading and describing himself in third person.