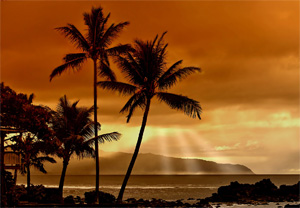 I'm sure I can safely say that its the average person's dream to be successful in life and achieve all possible things to their heart's content. We go about our daily lives planning and executing with precision to ensure that we secure that special client, we work to get our kids into that top-notch university and, as blogger's, dream and work towards living the internet lifestyle.
However, is there a surefire way to achieve blogging success and live the internet lifestyle? I can certainly shout, "Yes There Is!" Forget about those proven systems and get rich affiliate networks that marketers are always trying to sell you. Without the right principles, practices and focus, true success will ultimately elude you, even after being "spoon fed."
1. Visualize Your Blog At Its Best
If it doesn't exist within your deepest imagination then most likely it will never become a reality. I'm not talking about having 50 random dreams and wishes day in, day out, but more like specific goals that you want to achieve for yourself and your blog.
Develop a clear mental picture of what your visitor statistics will look like, begin to feel the life you will be living from your blog's income, anticipate the freedom you will have through living the internet lifestyle and experience the happiness and joy in the present knowing that your dream IS becoming a reality daily.
Envision the certainty that is your success daily and it will be drawn closer to you.
2. Set Daily or Weekly Targets
In addition to the huge goal of success, there are many smaller steps that you will need to take to get the ball rolling. Don't simply set the goal and work vaguely towards it. If your ultimate goal is to earn $100K from your blog in 2010 then decide what you will need to do daily or weekly to make that goal a reality.
It is human nature to become tired and overwhelmed, especially when there are huge mountains to conquer ahead of us. You'll get to the mountain in due time, start conquering the hills and the valleys. Its easier that way! Do you have a target of 500 posts for the year? Good enough, set that goal and start striving towards a weekly target.
3. Learn From The Best But Don't Be A Copycat
There is no doubt that we can learn a lot from the likes of Darren Rowse and Timothy Sykes but there is nothing to be gained if we duplicate every single word, style and action these gentlemen have claimed as their own. There's no bigger turn off than a copycat.
Learn the principles for success while developing and mastering your own design or writing style. The greatest inventions were made popular because of their originality while making their creators huge fortunes. Now I'm not saying you should re-invent the wheel but go the extra mile to make your work stand out from the crowd of 100 Million blogs and become the blogger others are tempted to copy.
4. Always Seize The Opportunity To Help
Blogging entails a lot of community building and when you think about a successful and happy community, there isn't usually a thought of selfishness or deadly competition. Without a successful community supporting your blog, then you can probably give up on blogging.
True community building activities will require that you make yourself available to offer guidance and assistance to other aspiring bloggers who may not have a clue. Don't think of them as competition but as a free gift on your road to success. Use each opportunity to build solid relationships and promote yourself as a blogger. Don't get me wrong, I don't mean this in a superficial way, just build your blogging community.
5. Just Do It!
If you think the swine flu is a deadly disease just take a few doses of procrastination and doubt. Do not put off for tomorrow, the things you can do today. If you have a blog post idea, just write it, if you would like to implement a new writing style or design, just get it done.
Each day that you spend delaying and complaining about necessary tasks multiplies to 10 more and the more time it will take to achieve your success. Not to mention that this is an excellent way to develop the dreaded writer's block. So for today and the days to come, Just Do It! You have more to gain than lose.
Becoming successful at blogging  is somewhat a science that can be practiced and mastered. If you're serious about your blog's success start dreaming, creating and writing with passion and purpose. The internet lifestyle awaits.
Robyn-Dale Samuda is a Web Developer & is owner of Yuraki, a Website Development, IT Consultation & Online Marketing Firm in Jamaica. He has a passion for the web and helping clients achieve more online.