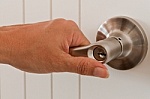 When it comes to having a career on the Net, I consider myself the "go-to-guru".
I've been many places and seen many things. Both good and bad.
In fact, over the years, I have served in more capacities and with more clients than you'd probably care to read about.
But, let's just say that along the way, I've garnered enough "frequent flyer" miles to help you navigate a successful career, without a lot of "turbulence".
With the introduction of Blogging Pro's new job board, no doubt many of you will search through and respond to the various great blogging opportunities.
And you should.
Blogging is bodacious!
It's a great medium to express yourself, influence the masses and earn extra cash.
But be forewarned. All that glitters is not gold.

Without the proper techniques, tools and time management tips, you'll burn out quicker than a firecracker at a 4th of July picnic.
HERE ARE A FEW TIMELY TIPS TO TAKE HEED TO:

1. Have concrete long and short term goals. Goals are like a road map. You can't get where you're going without having some direction. Your goals are like a compass.
2. Make sure your goals are realistic for your ability and your experience. For example, to say that you aspire to be the next Darren Rowse by next month is crazy, dude! That's as unrealistic as me expecting to have a "bikini body" by this summer. 🙂
3. Manage your time wisely. Learn to prioritize properly and to not overextend yourself. It's unlikely that you'll be able to blog enough on a monthly basis to pay your mortgage; so don't kill yourself in the process. "Rome wasn't built over night."
4. Recognize that all blog gigs are not created equally. Choose wisely. Some blog jobs will call for just posting. Others might call for you to know SEO techniques, various platforms, or to do research. Factor all of these factors into your bottom line.
5. Have a Plan B. Some blogging jobs are a joy, others may be a poor match in terms of you and the hiring organization, or the frequency, or other circumstances. Never put all your eggs in one basket. Give your best, but don't give your all.
Follow these five fantastic tips and who knows, you just might be the next Darren Rowse!
Jennifer Brown Banks is a veteran freelance writer, popular relationship columnist, and Pro Blogger. When she's not immersed in the world of words, she digs simple pleasures like cooking, Jazz music, Karaoke and a good cup of tea. She is the former Senior Editor of Mahogany Magazine.